Zinedine Zidane 8/11 To Be Named Manchester United's New Manager
Published on October 3rd, 2018 2:49 pm EST
Written By:
Dave Manuel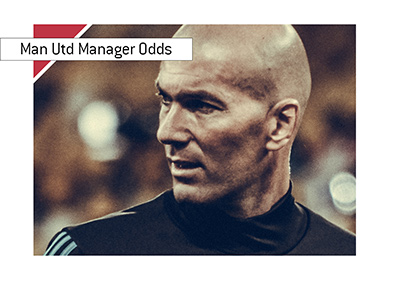 The bloom has completely come off of the Jose Mourinho rose at Manchester United and it is now just a matter of time before he is sacked.
There have been multiple embarrassments for Manchester United so far this season, though things seem to have reached new lows following the club's 0-0 home draw against Valencia in Champions League play on Tuesday. Manchester United turned in a completely lifeless effort, much to the chagrin of their home faithful.
Mourinho went public with a dispute with Paul Pogba earlier in the season, with Pogba eventually deciding that he wanted out. Old Trafford no longer seemed to be big enough for both Mourinho and Pogba, and one of them was destined to go after the public falling out.
The person on their way out now certainly seems to be Mourinho.
The line of thinking is that a change will be made sooner rather than later, as both Champions League and the English Premier League campaign can still be salvaged. As of this moment, Man Utd sits in second place in Group H in Champions League, and they should be able to easily make it out of the group despite their draw at home against Valencia - provided, of course, that they don't continue to fall apart.
-
With all of the controversy swirling around Mourinho, the logical next question is - who will replace him?
Oddsmakers believe that there is a clear favourite - Zinedine Zidane.
Zidane, who is widely regarded as one of the best players to have ever lived, is the most high profile manager available. Zidane, who resigned as Real Madrid's manager shortly following their third consecutive Champions League title, is only going to take a few jobs, and Manchester United is surely one of them.
-
Here are the current betting odds to become the next manager at Manchester United as of this moment:
Zinedine Zidane, 8/11
Antonio Conte, 10/1
Mauricio Pochettino, 14/1
Carlo Ancelotti, 20/1
Laurent Blanc, 20/1