UK Prime Minister Boris Johnson Throws Support Behind 2030
Published on March 2nd, 2021 1:50 pm EST
Written By:
Dave Manuel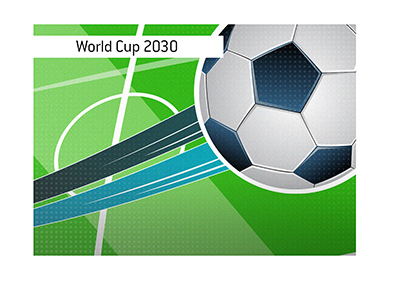 Earlier today, United Kingdom Prime Minister Boris Johnson expressed interest in the United Kingdom and Ireland jointly hosting the 2030 World Cup.
This bid would include the entirety of the United Kingdom, including England, Scotland, Wales and Northern Ireland, as well as Ireland.
The government is expected to pledge nearly 3 million pounds to the bidding process, which is expected to get underway in early 2022, with the winning bid being chosen a few years later.
A number of other countries/regions have already expressed interest in hosting the 2030 World Cup.
Morocco, which lost out on hosting the 2026 World Cup, has expressed interest in hosting in 2030, possibly with Algeria and Tunisia.
China is apparently interested in hosting as well. Given China's economic clout, they have to be considered the early favourites to host.
Uruguay, Argentina, Paraguay and Chile have said that they will be submitting a joint bid. The very first World Cup was hosted by Uruguay in 1930, so including them in a 100th Anniversary celebration would naturally make sense.
Two other European bids - Romania/Greece/Bulgaria/Serbia and Spain/Portugal - have also been talked about. Spain and Portugal have already indicated that they plan on submitting a bid to jointly host the event.
Cameroon and Egypt have also signalled interest in hosting, as well as another joint South American bid of Colombia/Ecuador/Peru.
-
China was certainly considered the early favourite to host the event, though the joint UK/Ireland bid will certainly make things interesting.
Other strong contenders include the joint Spain/Portugal bid, as well as the joint South American bid that includes Uruguay.