Almost 8% Russia 2018 World Cup Revenues Distributed Among Participating Teams
Published on Friday, July 13th, 2018
Written By:
Ned Wilson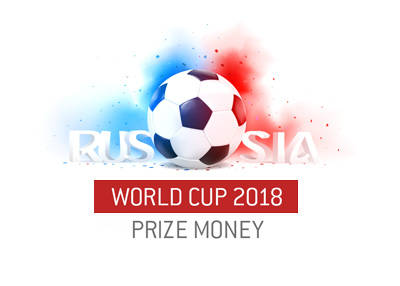 As the excitement of the World Cup 2018 in Russia draws to a close some football associations are impatiently awaiting for FIFA to deliver them their well-earned participation fee. Let us have a look at how money distribution for this year's world cup is being spread around.
FIFA projected a total revenue of $5.2 billion is for this year's World cup in Russia. That is, by FIFA's standards, a modest rise of 8% compared to the previous World cup in Brazil. Decrease in sponsor revenues of 18% is the main factor behind this single digit growth. However, a 12% increase is planned for this year's national team money distribution which will total $400 million, split between the participating 32 teams.
How is the prize money distributed?
Qualifying for the world cup alone will fetch a team $8 million, which is what the 16 teams that did not make it out of the group stage take home to their football associations.
Losing in the round of 16 brings in $9 million for each of the eight teams that end up on the losing end of first knock-out stages. Losers of quarter-final matches get a $16 million check to take home with them while places from fourth to first bring in $22 million, $24 million, $28 million and 38$ million respectively.
The biggest jump in revenue, and rightly so, is in the final match and perhaps the biggest game ever for all involved, players and coaches alike, not to mention the fans. $10 million separates the winner from a loser of this year's final which features France and Croatia.
--
Here is a comparison between the two last World cups: