Villarreal Slight Favourites To Win New Year's Eve Clash
Published on December 30th, 2015 2:11 pm EST
There isn't much in the way of football action on New Year's Eve, as most of the clubs have now shut down their operations for the year.
There is one La Liga game on tap for Thursday, however, as Villarreal will be playing host to Valencia.
This is a fairly important contest for Villarreal, as they are currently sitting in 5th place in the table with a record of 9-3-4, which is good for 30 points. As of this moment, Villarreal sits just six points back of the league leaders, Real Madrid. There are Champions League qualification implications for Villarreal, given their current standing in the table, so they would like to enjoy a big New Year's Eve victory against Valencia on Thursday.
Villarreal has won its last three matches in a row, while Valencia has drawn its last three games in a row. Villarreal has been very strong at home so far this season, averaging a total of 2.38 points per home contest, while Valencia has been less than stellar on the road, managing just 8 points over 8 away games.
Both teams have scored 21 goals this year, while Villarreal has conceded 15 goals, while Valencia has conceded just 14.
-
Here are the current odds for Thursday's match:
Villarreal, 1.85
Draw, 3.40
Valencia, 4.50
According to the bookmakers, the likeliest outcome of this match is a 1-0 win for Villarreal (6.00), followed by a 1-1 draw (7.00).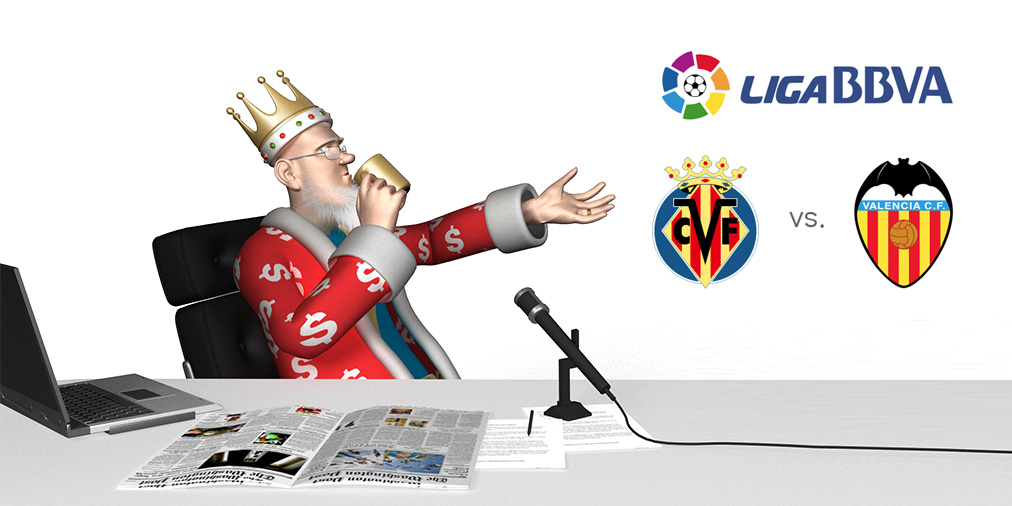 As mentioned, Villarreal would do themselves a big favour by winning on Thursday.