Uefa Super Cup: Manchester United v Real Madrid
Published on July 7th, 2017 6:20 am EST
Written By:
Cian Murray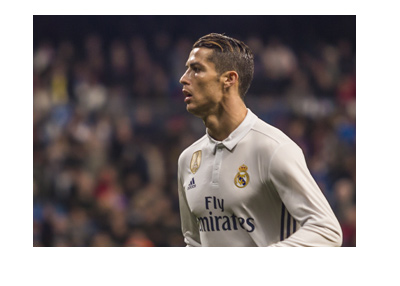 This one isn't quite a David versus Goliath tale, but it's definitely got the stench of giant versus fallen giant. Manchester United's league campaign was a glorified mess and although they did get reprieve from winning the Europa League, it would take a fool to suggest that they are at the same level as Madrid.
Real have proven time and time again that they are the number one team in Europe. Not only did they defeat the mighty Juventus in the Champions League final, they also pipped their great rivals Barcelona to the La Liga title. They know how to win and they do it on a consistent basis in every tournament they play in. United, on the other hand, are just as likely to fall to shreds as they are to play well.
Jose Mourinho may be building something, but it's still at the foundation level - they came sixth in the league and rarely looked as though they'd catch those sitting above them. This difference in stature between the two sides is reflected in the odds. Los Blancos are priced at 5/6. To be fair, considering their squad, that looks very generous.
United enter the tie as 10/3 underdogs. They are not without hope, with hopes that Madrid superstar Cristiano Ronaldo was unsettled by the rumors surrounding his future in the Spanish capital. The Portuguese superstar is no stranger to United, having inspired them to a multitude of trophies earlier in his career.
The draw over 90 minutes is priced at 13/5 - these preseason games can often be tight as the gap between the two sides' quality is not as obvious as it would be later in the season. That could be the bet for you if you reckon this'll be the case this time around.
With the attacking quality that will be on display by both sides, we would be very surprised if it's not a little bit of a goal-fest. If you agree with us, you can back there to be three goals or more at a price of 4/5. If Ronaldo and company hit their stride, this is a virtual certainty.
If they do, it could be a long night for United... a long night you can make money out of! Madrid are priced at 23/10 to beat the Reds by more than one goal. We certainly wouldn't bet against it - Real are just a different level to their opponents.