Distribution of Revenues for 2018/19 UEFA Champions League
Published on June 6th, 2018 - 3:49pm EST
Written By:
Ariel Noel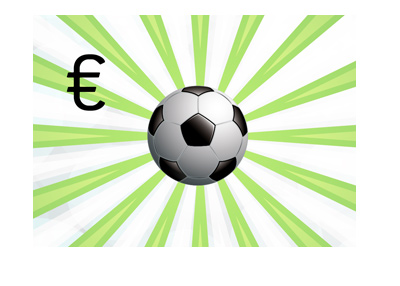 The European football governing body, UEFA, has announced projected numbers for the upcoming 2018/19 season of the Champions League. Overall, there has been a 35% increase in the amount awarded to the participating clubs, compared to the previous season.
The estimated commercial revenue generated from the upcoming season of Champions League, Europa League and the Super Cup are €3.25bn. Out of that amount, €1.95bn will be given to the teams competing in the UCL.
Each of the 32 teams participating in the tournament group stage will receive €15.25m. Teams will also be awarded performance bonuses, with each group stage win worth €2.7m and each draw €0.9m.
The teams that qualify for the knockout rounds will receive €9.5m each.
The teams that qualify for the quarter-finals will receive €10.5m each.
Qualification to the semi-finals is worth €12m per club.
Qualification to the tournament final is worth €15m per club, while the winner receives an additional €4m.
The clubs participating in the UEFA Champions League, from this season onward, will also receive funds based on their coefficient ranking. The 32 clubs are ranked by previous performance over a ten-year period. The last ranked team is awarded one share and the top team is awarded 32 shares. The team that is ranked third from the top is awarded 30 shares and so on. Each share is worth €1.108m. The highest ranking team, and this at the moment is without a doubt Real Madrid, will receive €35.5m, while the lowest ranked team will get €1.108m. A total of €585m will be awarded in this fashion.
Champions League clubs also receive funds from UEFA according to which market pool they are in. Market pools are basically national TV markets. According to viewership numbers and broadcasting revenues, different amounts will be distributed to clubs from each market pool. A total of €292m will be awarded in this way.
--
Prior to the UCL group stage there are qualifications and qualification playoffs for teams battling to be among the final 32. A total of €8m or so will be awarded to the clubs eliminated in the qualifying phase of the tournament, and additional €30m to the six clubs eliminated in the qualification playoffs.
--
To sum it up, the inflation in European football is still very much on and a 35% increase in money awarded, compared to last season, is significant. This means clubs will be able to afford to pay higher player fees, invest into youth programs, renovate stadiums, build new training grounds and so on.
The commercialization of the beautiful game keeps evolving.