Mike Tyson Large Favourite To Defeat Holyfield in Third Fight
Published on May 13th, 2020 5:51 pm EST
Written By:
Dave Manuel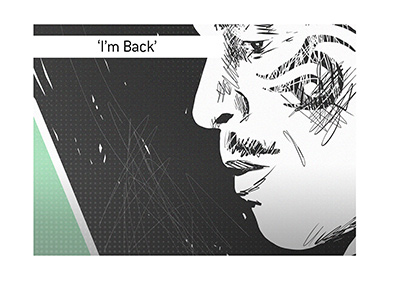 Could Mike Tyson vs Evander Holyfield III actually happen?
It is sure starting to look that way, and Las Vegas has already put out odds for the potential fight.
There has been plenty of footage circulating recently of Mike Tyson putting in hard training, and he has looked absolutely phenomenal. Tyson is looking like a 20 year-old man in the footage, despite the fact that he is 53 years of age. Quick and powerful - just like the Mike Tyson of old.
Evander Holyfield, who is now 57 years of age, has also re-entered training. Both fighters have proclaimed that they are "back", which obviously leads to the speculation that the two men could be preparing for a third fight.
-
Here are the current odds for Tyson vs Holyfield III, courtesy of the Superbook in Las Vegas:
Mike Tyson, -300
Evander Holyfield, +250
These odds mean that Tyson is a significant favourite to win, as you would need to bet $300 on Tyson in order to win $100 in profit back, while a successful $100 bet on Holyfield would yield a total profit of $250.
-
Mike Tyson vs Evander Holyfield have two of the biggest boxing PPVs of all time.
The first fight was won by Evander Holyfield via TKO, while the second resulted in a DQ after Tyson famously bit off a chunk of Holyfield's ear.
Tyson says that he was scared and desperate in the fight, which is why he did what he did. Tyson would attempt another comeback after the second Holyfield loss, though he was never the same.
After retiring from fighting, Tyson embarked on an interesting second chapter of his life which involved various business ventures, a podcast, movie appearances and more.
Holyfield, on the other hand, has been quietly enjoying retired life, though a possible multi-million dollar payday against Tyson might be too difficult to ignore.