Tyson Fury Seen as Big Favourite To Defeat Oleksandr Usyk
Published on September 26th, 2021 11:51 am EST
Written By:
Dave Manuel
Click Here To Bet on Fury vs Usyk!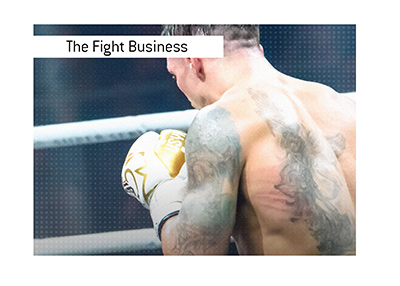 The Tyson Fury vs Anthony Joshua mega-fight, which was reportedly going to bring in north of 500 million dollars, is likely not going to be happening anytime soon.
This is the fight business, where the best-laid plans often go awry.
Instead of the Fury/Joshua fight that was planned for this summer, we got Joshua/Usyk and Fury/Wilder III. Anthony Joshua didn't hold up his end of the bargain, which means that Fury/Joshua is likely years away, if it happens at all.
Assuming that Fury defeats Wilder next month (which most people assume), the next big fight will be Fury vs Usyk.
Bookmakers aren't putting too much hope in Usyk being able to defeat Fury - in fact, they believe that Usyk is just a smaller, less-skilled version of Tyson Fury.
The opening line for the fight looks like this, courtesy of the SuperBook in Las Vegas:
Tyson Fury, -300
Oleksandr Usyk, +250
This means that you would have to wager $300 on Fury in order to have a chance of winning $100 in profit, while a successful $100 bet on Usyk would yield a total profit of $250.
-
Oleksandr Usyk is a fantastic story and he will surely give Fury a fight.
With that being said, however, there are levels to this game, and Fury is so phenomenally talented that it is hard to imagine Usyk being much of a threat.
-
Tyson Fury still has some work to do himself, as he must get by Deontay Wilder to set up a fight against Usyk, which would likely take place in early 2022.