Odds For Tottenham To Win EPL Now Sitting at 9/2
Published on April 16th, 2017 4:33 pm EST
Written By:
Dave Manuel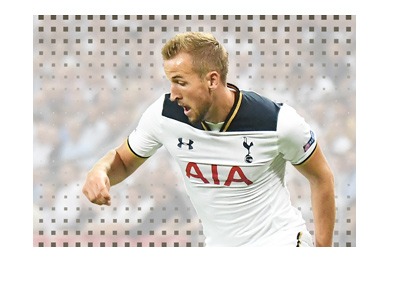 A few weeks ago, we detailed the fact that Tottenham Hotspur at 11/1 to win the English Premier League title was one of the hottest wagers with punters.
At the time, Chelsea was enjoying a seven point lead with quite an easy schedule remaining in the season. The crucial game? An away tilt against Manchester United, which took place earlier today.
For Chelsea supporters, this weekend was something out of a nightmare, as Chelsea lost to Man Utd 2-0, while Tottenham won their contest.
This means that, with six games left in the season, the standings look like this at the top of the table:
Chelsea, 32 games played, 24-3-5, 75 points
Tottenham Hotspur, 32 games played, 21-8-3, 71 points
Chelsea had a seemingly insurmountable lead roughly a month ago, and now they are suddenly looking over their shoulders at one of the hottest teams in the league. At the very least, the stomachs of Chelsea's players have to be churning as they contemplate the possibility of blowing a seemingly sure lead. Tottenham Hotspur, on the other hand, seems unstoppable right now.
-
Chelsea is still a very big favourite to win the title, though Tottenham has improved their odds dramatically over the past couple of weeks. Here are the current odds:
Chelsea, 1/6
Tottenham, 9/2
Man City, 200/1
Liverpool, 200/1
Man Utd, 1000/1
Arsenal, 2000/1
-
Here is a look at Chelsea's remaining games:
Chelsea vs Southampton
Everton vs Chelsea
Chelsea vs Middlesbrough
West Brom vs Chelsea
Chelsea vs Watford
Chelsea vs Sunderland
Here is Tottenham's remaining schedule:
Crystal Palace vs Tottenham
Tottenham vs Arsenal
West Ham vs Tottenham
Tottenham vs Man Utd
Leicester vs Tottenham
Hull vs Tottenham
-
All of Chelsea's games are winnable, though the matches against Southampton, Everton and West Brom could give them some troubles. The matches against Middlesbrough and Sunderland are must wins for the club.
Tottenham, on the other hand, has a significantly tougher schedule as they face Arsenal and Manchester United, though both of those matches are at home.
This will be a very interesting close to the season in the English Premier League.