A Look at Tommy Fury's Less-Than-Impressive 8-0 Record
Published on February 22nd, 2023 4:36 am EST
Written By:
Dave Manuel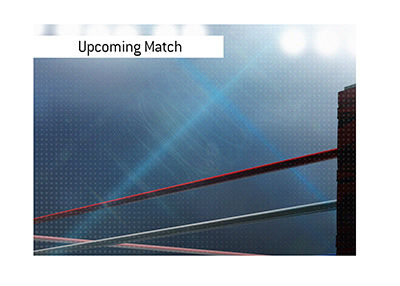 Later on this week, Tommy Fury and Jake Paul will finally step into the ring together (at least, we hope).
Jake Paul currently possesses a record of 6-0, having beaten MMA fighters including the likes of Anderson Silva, Tyron Woodley (2x) and Ben Askren.
Tommy Fury has a record of 8-0 and has beaten some rather unimpressive opponents, which we'll get to in a second.
This was the same formula that Jake Paul and his team tried to use with the Hasim Rahman Jr. fight, as Rahman Jr. had an "impressive" record that quickly failed the sniff test once you looked at the quality of his "opponents".
-
While Jake Paul hasn't beaten any professional boxers as of yet, Tommy Fury has beaten a collection of supremely unimpressive opponents.
Let's look at the records of the eight boxers that Fury has faced so far in his career:
10-102-3
0-26-2
2-26-0
0-11-0
0-9-0
2-0-0
0-1-0
10-1-0
Four of Fury's eight opponents had NO wins in their boxing careers when they fought Fury.
One of Fury's eight opponents had won twice over the course of 28 bouts, while his first ever opponent, Jevgenijs Andrejevs, had lost over 100 fights, while winning just 10.
-
Fury's eight opponents had a lifetime combined record of:
24 Wins
176 Losses
5 Draws
-
Here are Fury's eight opponents and their records when they fought Fury:
1. Jevgenijs Andrejevs, 10-102-3
This was Fury's pro debut, and he managed to beat Andrejevs via unanimous decision.
2. Callum Ide, 0-26-2
Fury's first knockout win came against a guy who has never won a fight.
3. Przemyslaw Binienda, 2-26-0
Another record-padder for Fury, as he won another fight by knockout to move to 3-0.
4. Genadij Krajevskij, 0-11-0
Another fighter with zero lifetime wins - why not? Another knockout and Fury moved to 4-0.
5. Scott Williams, 0-9-0
Through his first five fights, Fury faced three winless fighters and two others with unbelievably bad records.
6. Jordan Grant, 2-0-0
Fury's first opponent with a winning record, even if Grant had only fought twice in his life up until that point.
Fury would win via decision.
7. Anthony Taylor, 0-1-0
Taylor had only fought once in his career, losing to Donte Stubbs in his debut fight.
8. Daniel Bocianski, 10-1-0
Bocianski's record looked good on paper, though the quality of his opponents was staggeringly bad as well, as he notched wins against fighters with records of 2-12-0, 6-26-3 and 1-18-0, to name a few.
This was another Fury decision win.
-
Has Tommy Fury fought anybody impressive up until this point? The answer is clearly no.
Jake Paul has never fought a professional boxer before, though in all honesty, Tommy Fury can't really claim to have done so either.