Where To Bet on Woods vs Mickelson
Published on October 27th, 2018 10:22 am EST
Written By:
Dave Manuel
Click Here To Bet on Woods vs Mickelson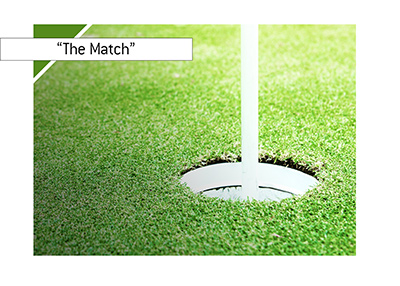 On Thanksgiving weekend in Las Vegas, Tiger Woods will be squaring off against Phil Mickelson in a heads-up spectacle that has been dubbed "The Match".
The two golfing superstars will be playing for a first-place prize of $9 million, winner-take-all. The 18-hole event, which will be likely broadcast on PPV, will be played at Shadow Creek Golf Course in Las Vegas.
The two men have had an interesting relationship over the years. Both Woods and Mickelson are fiercely competitive, and this has led people to believe that they have had a prickly relationship with each other. Over the past couple of years, however, things seem to have mellowed, and there will undoubtedly be some laughs shared between the two when they start "The Match" in Las Vegas on Thanksgiving weekend.
There is no doubt that Woods and Mickelson are two of the biggest names in golf, and this match should attract some pretty intense interest, especially given Woods' improvement as of late.
-
Woods resurrected his career in 2018, putting together a number of strong finishes before finally taking down the Tour Championship in late September. This victory capped off an amazing turnaround for Woods, who, at one time, was thought to be done with the game of golf due to personal strife and recurring injuries.
Woods is feeling better than ever, however, and his golf game has quickly rounded into form.
-
Woods, by virtue of his strong momentum as of late, is the favourite to win the "Match" - here are the current betting odds, courtesy of Bet365:
Source: Bet365
Time Stamp:
October 27th, 2018 10:33 am EST
Odds Subject to Change
Phil Mickelson, +180
Tiger Woods, -220
These odds mean that a successful $100 bet on Mickelson would return a total profit of $180, while a successful $220 wager on Woods would return a total profit of $100.
-
Woods is clearly the better golfer at the moment, though Mickelson loves money and will surely be pumped to try to defeat Tiger.
In addition, Woods and Mickelson are two of the most competitive athletes that you will find, which should make for some great entertainment on Thanksgiving weekend.