England Can Solidify Their Standing With Victory Against Slovakia
Published on June 20th, 2016 12:22 pm EST
Slovakia will be taking on England on Monday evening in Group B action in the Euro 2016 tournament.
This is an extremely important game for both sides, as evidenced by the current standings in the table:
England, 4 points
Wales, 3 points
Slovakia, 3 points
England could dramatically improve their positioning heading into the next round of the tournament with a win, or they could find themselves tumbling down the rankings with a loss. Slovakia, on the other hand, will look to improve on an already impressive outing in this tournament with a big win against the English side on Monday.
England, as you can see from these odds, is the clear favourite on Monday:
Slovakia, 5.50
Draw, 3.10
England, 1.85
As you can see, England is a bit better than a coin toss to win on Monday, while Slovakia is a big underdog.
-
England is coming off of a thrilling victory against Wales in their last match, while Slovakia turned in a masterful performance against Russia. Both teams are enjoying an upswing in momentum heading into this match.
England will be looking to throw their multi-headed offensive monster at Slovakia on Monday - a monster that includes Daniel Sturridge, Harry Kane, Jamie Vardy and Wayne Rooney. These four men give England an offensive attack that can stand against any other team in the tournament, though their defense leaves something to be desired.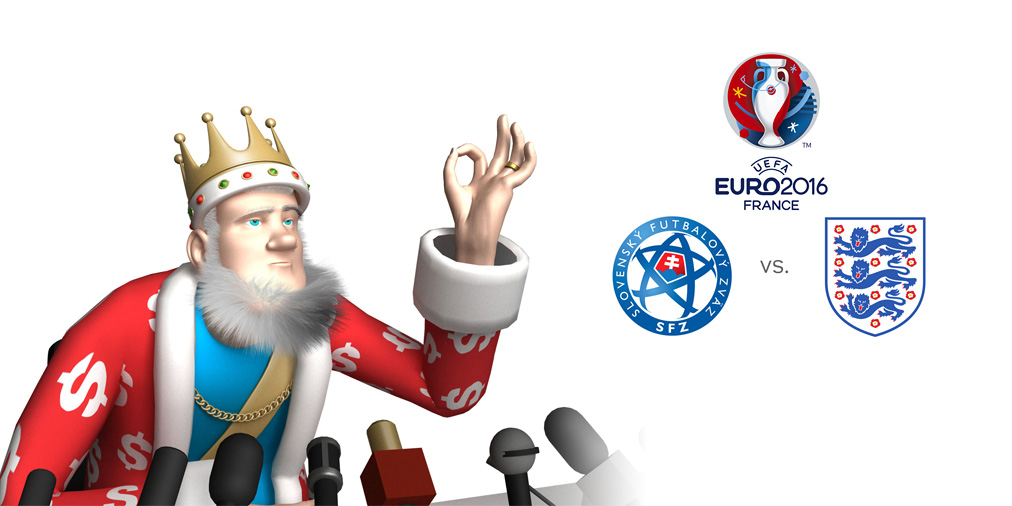 This should be a very interesting match - who do you think takes it?