Roger Federer Currently 5/2 To Win Australian Open
Published on January 23rd, 2017 11:38 pm EST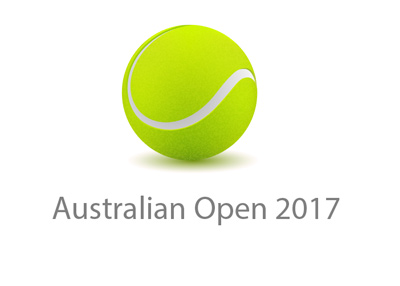 What's old is new again.
Years ago, Roger Federer and Rafael Nadal lorded over the tennis world. The two had many classic matches over the years as they met in the finals of many, many tournaments.
In recent years, Novak Djokovic and Andy Murray started to take over, which pushed Federer and Nadal to the side. Rafael Nadal had an especially big fall-off, mainly due to the suffering of numerous injuries. Nadal's frenetic style of play eventually caught up to him and many assumed that he was close to calling it quits.
Thanks to the upsets suffered by Novak Djokovic and Andy Murray, the men's side of the Australian Open is wide open. Here are the current odds for the remaining eight players in the tournament:
Roger Federer, 5/2
Rafael Nadal, 7/2
Stan Wawrinka, 7/2
Milos Raonic, 4/1
Grigor Dimitrov, 7/1
David Goffin, 28/1
Jo-Wilfred Tsonga, 18/1
Mischa Zverev, 40/1
Here are the quarterfinal matches:
Mischa Zverev vs Roger Federer
Stan Wawrinka vs Jo-Wilfried Tsonga
Rafael Nadal vs Milos Raonic
David Goffin vs Grigor Dimitrov
-
Roger Federer, who is nearing $100 million in total lifetime tournament earnings, last won the Australian Open in 2010.
Rafael Nadal, on the other hand, has won the tournament once, and that came in 2009.
Will Roger Federer or Rafael Nadal recapture some of their former magic? Will Stan Wawrinka win another Australian Open? Will Milos Raonic finally break through to win his first major title?
The remainder of the Australian Open should have plenty of magic.