Punters Continue To Back Nadal
Published on July 7th, 2017 4:46 pm EST
Written By:
Dave Manuel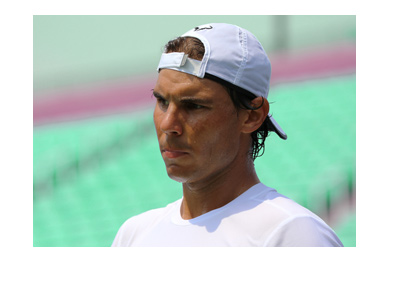 It's like we have taken a ride back 7-8 years in a time machine, as Roger Federer and Rafael Nadal are currently the two favourites amongst punters to win the Men's Wimbledon title.
After absolutely destroying the competition at the French Open last month, Nadal has continued his strong play to the grass courts of Wimbledon, which is traditionally his worst surface. Nadal, who is now 31 years of age, has not lost a set so far at Wimbledon and has punters thinking about a second straight Grand Slam for the Spanish star.
Many people had written off Nadal, as he was beset by injuries and coaching issues a few years ago. Tennis can be an ugly game for those who start to age and wear down - we've seen many a player lose their #1 ranking and sink to obscurity just a few short years later.
Nadal, however, seems to be the exception to the rule, as he has regained his old form and seems better than ever. A clean bill of health and a new coach has done wonders for Nadal, who seems to have rejuvenated his game, much to the delight of his adoring fans.
-
Names such as Novak Djokovic and Andy Murray are running behind the pace in the eyes of the punters, as they are 4/1 and 9/2 to win Wimbledon respectively heading into the first weekend of the event.
Roger Federer, who seems to get better with age, is currently the favourite to win at 2/1, while Nadal is close behind at 11/4.
-
The second half of the tournament will obviously prove to be tougher for Nadal, as his side of the draw includes #1 ranked player and hometown favourite Andy Murray.
The fans are clamouring for yet another Federer/Nadal final, and so far neither man has disappointed.