Tyson Fury Now 2.65 To Defeat Deontay Wilder
Published on November 27th, 2018 12:44 pm EST
Written By:
Dave Manuel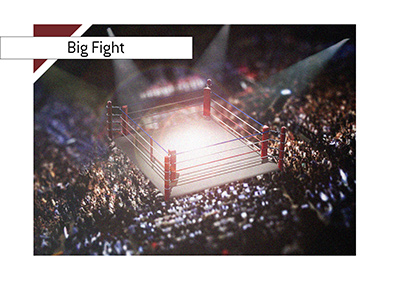 When the Deontay Wilder v Tyson Fury fight was first announced, bookmakers had the fight as a coin flip.
In the weeks following the fight announcement, punters started to back Deontay Wilder in larger numbers.
Following a much talked-about appearance on Joe Rogan's podcast, people started to back Tyson Fury as a feel-good story and the odds started to tighten.
In the week leading up to the fight, however, punters are back to backing Deontay Wilder, as Wilder currently sits as the biggest favourite that he has been since the fight was first announced.
Here are the betting odds for this fight as of this moment:
Deontay Wilder, 1.57
Tyson Fury, 2.65
When the odds were first released, both Wilder and Fury were listed at 1.83 to win - a true coin flip.
Now, as you can see, the odds have tilted in Wilder's favour.
Wilder is exceptionally popular in gambling hungry Europe, so don't be surprised if the odds tilt a bit in Fury's direction in the days and hours leading up to the fight, though it seems as though Wilder has firmly established himself as the favourite in this fight.
Both Wilder and Fury remain popular with punters, with large amounts of money being wagered on both.
-
The over/under for this fight is set at 10.5 rounds. Some people believe that it could end early, while others are certain that it will go to a decision.
Tyson Fury has looked very good after coming back from his extended period away from the sport, though Deontay Wilder is a major step up in competition from the likes of Francesco Pianeta and Sefer Seferi.
There is plenty on the line in this fight, as the winner will very likely fight against Anthony Joshua next.