Last World Cup Spot Up For Grabs on Wednesday Night
Published on November 15th, 2017 8:49 pm EST
Written By:
Dave Manuel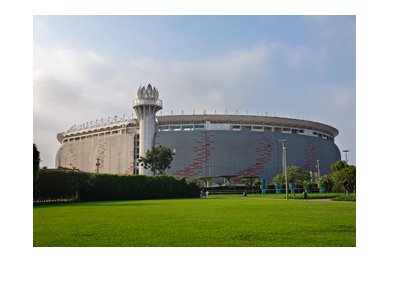 The last spot in the 2018 World Cup will be up for grabs on Tuesday night, as Peru will play host to New Zealand in the second leg of the OFC/CONMEBOL playoff.
Tonight's game will kick off at 21:15 local time and will be played at the Estadio Nacional Lima.
Peru will have the advantage heading into tonight's contest, as they managed to play New Zealand to a 0-0 draw in the first leg of the contest. The one saving grace for New Zealand is that they did not allow any road goals, though they will certainly still be up against it tonight.
Heading into the Peru/New Zealand battle, most did not give New Zealand much of a chance at winning. Peru has a strong club and was heavily favoured to win. The outcome of the first game doesn't really change things, as Peru will have the major advantage in front of their home fans tonight.
As we witnessed last night in the Australia/Honduras match, how each team copes with the long travel will determine who ends up with the advantage. Australia spent $250,000 to charter a flight from Honduras, while the Honduran players had to fly commercial and make multiple stops. The Honduran team clearly started to gas in the second half, as Australia ended up winning 3-1 after the game was tied 0-0 at half time.
-
Here are the odds for Wednesday night's game:
Peru, 1.20
Draw, 6.00
New Zealand, 17.00
Here are the odds to qualify for the World Cup:
Peru, 1.12
New Zealand, 6.00
The likeliest outcomes of Wednesday's match have Peru winning by 2-0 (4.75), 1-0 (5.50) and 3-0 (6.00) margins.
The likeliest scenario that would involve a New Zealand win would be a 1-0 result for the Kiwis, which is currently trading for 26.00.
-
All 31 of the other World Cup spots have now been claimed - it is down to just Peru and New Zealand to fill out the tournament ahead of the December 1st group draw.
Can New Zealand travel to Peru and win on foreign soil, or will Peru punch their ticket to Russia?