Over 50% of All Wagers Coming in on Fury to Win
Published on September 13rd, 2019 11:19 am EST
Written By:
Dave Manuel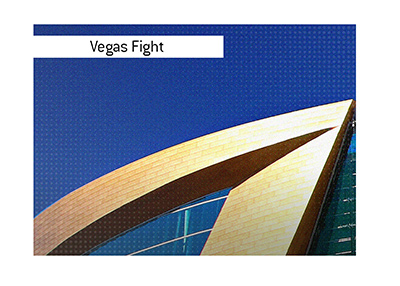 Despite being a massive underdog to win on Saturday night, Otto Wallin is drawing more than 50% of all of the bets to win.
In his last trip to the ring, Tyson Fury was superlative, putting on a masterclass to defeat his helplessly outclassed opponent in the second round. People expect more of the same on Saturday night, as Fury's fight against Wallin is seen as a tune-up ahead of a potential rematch against Deontay Wilder, or perhaps even a title fight against the winner of Ruiz Jr./Joshua 2.
Heading into Saturday night, Fury is as low as a 1.02 favourite to win, depending on your sports book of choice.
Supporters of Tyson Fury aren't being dissuaded by the incredibly small odds for their favourite fighter to win. In fact, more than 40% of all bets for this fight have come in on Tyson Fury, despite the very small return on investment if he wins.
It is more interesting to note, however, that more than 50% of all of the bets on this fight have come on Otto Wallin to win, which potentially opens up sports books to huge liabilities if he does manage to pull off the upset.
As a result, odds for Wallin to win have been falling at a number of books - he opened at around 17.00 to win, and is now as low as 11.00, depending on which book you are looking at.
-
It's certainly interesting to speculate why so much money is pouring in on Wallin to win.
Does somebody know something?
Is the sharp money thinking that there could be an upset?
Is it simply Wallin fans that are betting on their fighter?
What do you think - is there value betting on Wallin?