Marathon Soccer Season Continues at Olympics
Published on July 10th, 2021 12:58 pm EST
Written By:
Dave Manuel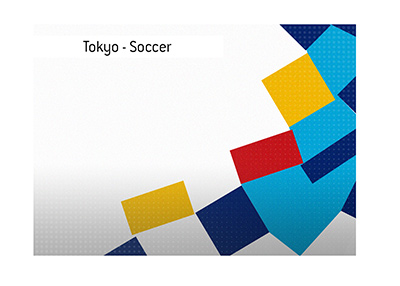 If you are disappointed that soccer is ending soon with the conclusion of the Euro 2020 tournament, don't be worried - the Olympics will soon be here so that you can continue to get your fix.
The last 18 months or so have been a marathon in the soccer world, with multiple seasons melting into each other.
There is little rest coming for the world's best players, as league action is set to resume in mid-August.
For that reason, all of the world's best players have elected to skip the Olympics. There are a few players of note, but they are mostly either very young or at the ends of their careers.
-
16 teams will be vying for Olympic gold this year - they are:
Spain
Brazil
France
Argentina
Japan
Germany
South Korea
Mexico
Romania
Egypt
Ivory Coast
New Zealand
Honduras
Australia
Saudi Arabia
South Africa
Any home advantage that Japan may have enjoyed has been melted away due to COVID-19 restrictions, though they are still listed as one of the favourites to win at 9.00.
-
Here are the teams with the 10 best odds of winning Olympic gold, courtesy of Bet365:
Source: Bet365
Time Stamp:
July 10th, 2021 12:43 pm EST
Odds Subject to Change
Spain, 3.00
Brazil, 3.75
France, 6.00
Argentina, 9.00
Japan, 9.00
Germany, 10.00
South Korea, 21.00
Mexico, 41.00
Romania, 41.00
Egypt, 101.00
-
Spain is being given the edge mainly due to the inclusion of two particular players, Marco Asensio and Pedri, to their team.
Brazil, on the other hand, will benefit from the likes of Dani Alves, Formiga and Marta being in their line-up.