Bettors Continue To Put Money on Wilder Ahead of February 22nd Bout
Published on January 26th, 2020 5:13 pm EST
Written By:
Dave Manuel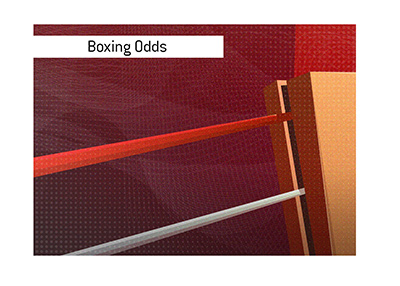 The general consensus is that despite suffering two knockdowns in his first fight against Deontay Wilder, Tyson Fury won the first fight.
For that reason, there was no surprise when Tyson Fury opened up as the favourite when the betting odds for Fury/Wilder 2 first became available.
At most sportsbooks, Tyson Fury was about a -140 favourite when the betting for this fight first opened.
Now that the fight is actually going ahead and the two men are touring to promote the first, bettors seem to be favouring Deontay Wilder, which has caused the odds to tighten considerably.
In fact, at this moment, the fight is almost a coin flip at most of the major sportsbooks that we monitor, though the major European sportsbooks tend to favour Fury by a larger margin.
Here are the odds for the fight from a major offshore book that caters to US customers:
Deontay Wilder, +100
Tyson Fury, -110
Here are the odds from a major European sportbook:
Deontay Wilder, +110
Tyson Fury, -139
I suspect that the European sportsbooks will follow suit over the coming weeks, and I suspect that the odds will be a virtual coin toss by the time that the two men walk to the ring on February 22nd.
-
There are a few reasons why the odds for this fight are likely tightening up:
1. Tyson Fury's Cut. In his fight against Otto Wallin, a massive cut was opened up on Fury's face. There is no doubt that Wilder will be looking to target this scar tissue on February 22nd, in the hopes of securing an early stoppage due to blood. You ever notice how the same UFC fighters get cut in practically every fight? Scar tissue is a real thing and it is very easy to open up a cut on an area that has been cut substantially before.
2. Recent Fights. Tyson Fury had a heck of a time beating Otto Wallin, while Deontay Wilder cruised through is two tune-up fights.
3. Power. Many casual fans tend to favour the harder hitting fighter, as it can only take one shot to finish the night early. Wilder has a distinct power advantage, while Fury is regarded as being the better boxer.
-
This fight is about as close as it gets and pits two of the more interesting personalities in boxing against one another.