Deontay Wilder Continues To Be Betting Favourite Against Tyson Fury
Published on October 31st, 2018 9:59 am EST
Written By:
Dave Manuel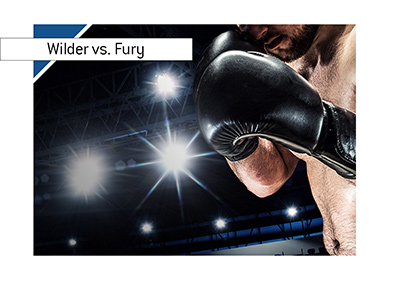 One of the most anticipated boxing tilts in a while will be taking place on December 1st, as Deontay Wilder is set to step into the ring against Tyson Fury.
There is a great deal on the line in this fight, as there is a very good chance that the winner will get Anthony Joshua next.
-
The Wilder/Fury fight has generated a great deal of fanfare, mainly owing to the fact that the two men are such great trash talkers.
In addition, a recent appearance by Tyson Fury on the Joe Rogan podcast has helped to ignite interest in the fight as well, as Fury came off as very relatable and very likeable in his interview. Fury has not attempted to hide the fact that he battled dark periods of depression during his time away from the ring.
Deontay Wilder, for his part, remains a compelling character who is hellbent on beating Fury and getting a title shot against Anthony Joshua.
-
There have been articles posted about how fans have been taking to sports books to back Fury in this fight, largely due to his emotional appearance with Joe Rogan.
The odds, however, don't really back up this reality, as Deontay Wilder continues to become a bigger favourite as the fight draws closer.
As of this moment, Deontay Wilder is a -162 favourite to win. This compares to an opening line of -120 when the fight was first announced.
Tyson Fury, on the other hand, opened up at essentially even money and is now about +145 to win, depending on the sports book that you are visiting.
-
It's a pretty rare occurrence when a fight of this magnitude is essentially a coin flip, but that is exactly what we are getting with the Fury/Wilder tilt.