Djokovic Continues To Attract Interest From Gamblers and Disappointing
Published on May 2nd, 2018 10:19 am EST
Written By:
Dave Manuel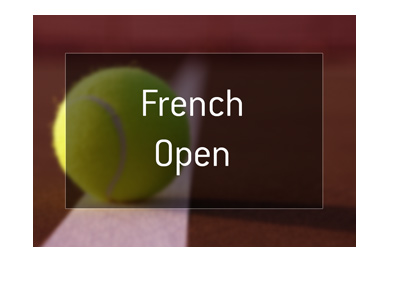 Novak Djokovic, formerly the #1 ranked men's tennis player in the world, is in a tailspin of epic proportions.
At one time, Djokovic was practically unbeatable on every surface other than clay.
Now, as we approach the French Open, Djokovic is merely a shadow of his former self.
Djokovic's run at the top of the tennis world was interrupted (perhaps permanently) by a number of different issues, including personal problems and coaching changes. In fact, Djokovic is going through coaches faster than most people go through changes of clothes. Andre Agassi and Radek Stepanek are a few of the people who have been hired and then fired by Djokovic in recent months.
We've seen this happen in the sports world as former greats attempt to reestablish themselves - coaches are brought in and then quickly let go.
The issue is with the athlete themselves and not the coaches. The formerly dominant athlete can not believe that they are no longer dominant and blame it on their coaches, where the real problem lies inside.
-
It is nearly impossible for these types of athletes to regain their dominance, as the problem always lies in their head.
Many people look at Djokovic and think of his past accomplishments when they put down money on him to win a tournament. Instead, they need to consider his recent results and wait until he proves himself.
For instance, Djokovic is currently listed at 10/1 (Source: William Hill - Time Stamp: May 2nd, 2018, 10:19 am EST - Odds Subject to Change) to win the French Open. This is the very definition of a trap. Sports books put out this tantalizing line, hoping to snare amateur gamblers who think about Djokovic's past dominance rather than his recent results.
Sharp bettors are avoiding Djokovic like the plague. Not only is he going through many issues right now, but the French Open will also be taking place on clay, and Rafael Nadal is dominating once again like it was 2010.
There is practically no chance that Djokovic would beat Nadal on clay right now, though Djokovic has the third best odds to win at Roland-Garros. Does that make sense?
-
Novak Djokovic is the world's #12 ranked player right now, and he should be treated as such until he has shown that he is surely turning things around.