Barcelona Remains Favourite To Acquire Neymar's Services
Published on July 9th, 2019 7:11 pm EST
Written By:
Dave Manuel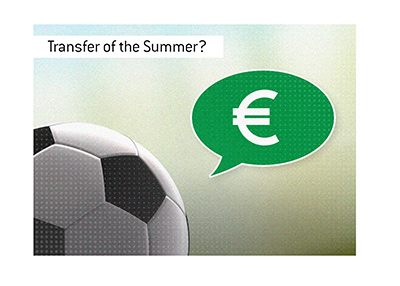 Neymar's days at PSG could be coming to an end, and it may end up being an old friend that acquires Neymar's services for next season and beyond.
Earlier this week, PSG released a statement in which they claimed that Neymar had failed to show up for club training "without permission", and that the club would be taking "appropriate action".
With the relationship between PSG and Neymar seeming to disintegrate by the day, many are left wondering if the mercurial Brazilian's days with the France Ligue 1 club have come to an end.
According to multiple media reports, Neymar's old club, Barcelona, have been in contact with PSG about potentially acquiring Neymar. According to these reports, PSG is open to a possible transaction, provided that Barcelona matches the fee that PSG paid to acquire Neymar.
Barcelona, fresh off of a disappointing exit in Champions League, is likely hoping to rekindle the 2014/15 magic of Messi/Suarez/Neymar, which gave its opponents absolute fits.
-
According to multiple European sports books, Barcelona is the current favourite to retain Neymar's services. His odds of returning to Barcelona range from anywhere from 2/7 to 1/1, depending on the sports book.
There is always a chance that Neymar returns to PSG for the upcoming season, though this is only likely if other clubs balk at paying his transfer fee. According to two separate sports books, the odds of Neymar returning to PSG currently sit at 7/5.
There are three other clubs that are considered to have a chance at acquiring Neymar - here are their odds:
Real Madrid, 4/1
Manchester United, 50/1
Manchester City, 66/1
With Ronaldo having departed last season and Gareth Bale possibly on the way out, Real Madrid is looking for a superstar, and Neymar may end up being their man.
-
Neymar is, without a doubt, one of the very best talents in the world, though he does come with his own set of challenges.
Will Barcelona do a piece of business and acquire the Brazilian star? We'll soon see.