Chelsea Won Nine Straight Games To Start 2005-06 Season
Published on August 5th, 2022 12:49 pm EST
Written By:
Dave Manuel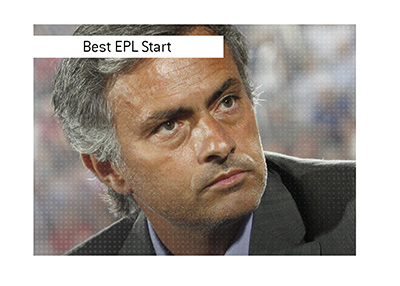 What is the record for most consecutive wins to start an English Premier League season?
At the start of every season, all 20 of the English Premier League have high hopes for how their season will go.
Some seasons start according to plan, while others fail miserably.
During their 2005-06 campaign, Chelsea won nine straight games to start their year.
-
Chelsea's 2005-06 was something out of a dream.
The club won 29 times, while only losing five times.
Chelsea would finish the season with a total of 91 points, well clear of Manchester United who finished in second with 83 points.
Chelsea's defense was especially impressive that year, as they allowed just 22 goals over 38 games, giving them a goal differential of +50.
-
Chelsea would post a number of other impressive stats over the course of their 2005-06 season, including:
1) 10 Game Winning Streak
2) 13 Game Unbeaten Streak
-
Chelsea managed to win the English Premier League title despite the fact that they scored less than two goals per game, and Frank Lampard was their highest goal scorer at just 16.
The Chelsea defense was formidable, however, and they paced the club to their second ever EPL title.