Major League Soccer Introduces Sleeve Advertising - Boosts Revenues
Published on October 24th, 2018
Written By:
Ariel Noel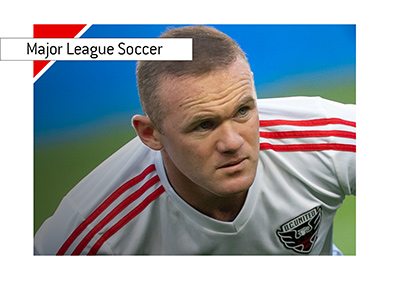 The MLS is introducing sleeve sponsors starting in the 2019 season, which will provide an additional line of revenues for the league and it's clubs.
The sleeve sponsorship is estimated to be worth in the area of $0.5m to $1m USD per team per season. In comparison, the English Premier League giant Manchester United has a sleeve deal with Kohler worth in the area of $26m USD per season.
One particular MLS team is attracting attention of the big sponsors such as Amazon, United Airlines and Qatar Airways. The team is DC United, who recently signed the ex England captain, Wayne Rooney, and are playing attractive football at the moment. The current DC United shirt sponsorship deal is with Leidos and it is believed to be worth $3m per season, which is in the higher end compared to other MLS teams. DC are looking to renew their shirt deal at nearly double that rate according to the reports. In comparison, Manchester United's shirt deal with Chevrolet is worth in the area of $80m USD per season.
The MLS is light years behind EPL at the moment in terms of money (and a lot of other things), but the revenues and player wages have been on a steady rise nonetheless. The attendance is rising along with shirt sales and overall popularity of the league and the sport of soccer in general in the United States and Canada. It will be interesting to see what the value of the new broadcasting deal will be for the league, which is the biggest money-maker for soccer leagues in this day and age. The contract is up for renewal starting in the 2022 season.
The MLS is growing. Let's see how things play out over the next couple of years. This year Zlatan Ibrahimovic and Wayne Rooney arrived to the league. Who will be the next football star to move over to North America?
There is also a World Cup coming up in 2026.