Marseille vs. Salzburg - UEFA Europa League - Semi-Final Preview
Published on April 25th, 2018 - 8:20am EST
Written By:
Ariel Noel
Click Here to Bet on Marseille vs. Salzburg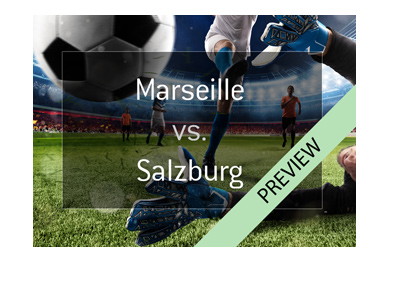 Olympique Marseille host Red Bull Salzburg in the Europa League semi-finals first leg on Thursday, April 26th, 2018. The game will take place at the Stade Velodrome, equally famous for its beautiful design as it is for the intense atmosphere in the stands.
Both Marseille and Salzburg started their Europa League campaigns in the qualifying rounds and have made it to the last four with dramatic victories over Leipzig and Lazio, respectively.
Marseille tend to attack at home and defend away. They are likely to come out blazing on Thursday. Dimitri Payet and his teammates are the favourites in this tie, but underdogs to go all the way and win the trophy. This is, of course due to the fact that two European greats, Atletico and Arsenal, are meeting in the other semi-final.
Red Bull Salzburg have actually got the better of Marseille in the group stage of the competition, winning at home and drawing away. They also eliminated Real Sociedad and Borussia Dortmund. They may be the underdogs in this match, according to the odds, but their place in the semis is well deserved.
The odds for the upcoming match in Marseille are:
Source: Bet365
Time Stamp:
April 25th, 2018 - 7:30 am EST
Odds Subject to Change
Marseille: 7/10
Draw: 31/10
Salzburg: 17/4
To qualify for final:
Marseille: 8/15
Salzburg: 11/8
To win tournament:
Atletico: 11/10
Arsenal: 3/1
Marseille: 7/2
Salzburg: 6/1
--
Olympique Marseille, a side with more star players and a much wealthier footballing history, are the favourites, according to the odds. They are undefeated at home this season in the Europa League, with seven victories and one draw. That draw, as we previously stated, came against Salzburg.
This match is receiving less media attention than Arsenal vs. Atletico, and may be a second choice game for a lot of viewers. But, considering the long journey to the semi-finals and the capacity of both teams for outstanding comebacks, this could very well be the more entertaining tie.
For those of you who chose to watch it live, hope you enjoy it!
Atletico vs. Marseille is the projected final, but let's see how it all plays out.