Maria Sharapova Currently 15/2 To Win US Open
Published on August 28th, 2017 9:55 pm EST
Written By:
Dave Manuel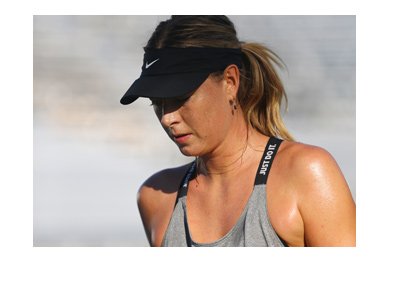 There was high drama at the Arthur Ashe Stadium on Monday night after Maria Sharapova defeated the #2 ranked Simona Halep 6-4, 4-6, 6-3.
With that result, the returning Sharapova emphatically announced her return to the tennis world. Sharapova, who recently returned following a lengthy suspension, has completely shaken up the women's draw at the US Open with a single result.
With Serena Williams currently on the sidelines, Sharapova has a great opportunity to take down the US Open crown. The odds reflect that, as Sharapova is now 15/2 to win the US Open title. Bookmakers weren't sure what to make of Sharapova before the match, though they are becoming believers now.
-
There are only two women - Garbine Muguruza and Karolina Pilskova - who currently have better odds than Maria Sharapova of winning the US Open title.
Here are the current odds for the top 5 women left in the competition:
Garbine Muguruza, 7/2
Karolina Pilskova, 6/1
Maria Sharapova, 15/2
E Svitolina, 10/1
Madison Keys, 12/1
-
Sharapova was suspended for two years in 2016 after testing positive for taking meldonium, which is now a banned substance by the World Anti-Doping Agency.
This suspension was later reduced to 15 months after it was revealed that Sharapova had been prescribed the medication by a doctor.
There were still many people unhappy with Sharapova's return to tennis, with many of her fellow players labelling her a cheater.
Sharapova is back, however, and seems intent on regaining her standing as one of the top players in tennis, and that is bad news for everybody else at the US Open.