Manchester United Currently 11/5 To Win EPL Title
Published on August 24th, 2017 10:22 pm EST
Written By:
Dave Manuel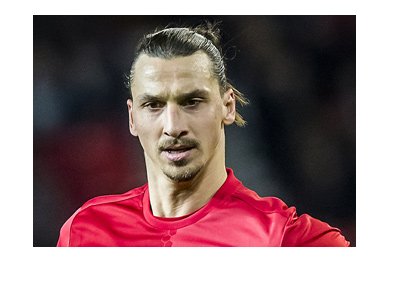 Earlier this week, Manchester United and Zlatan Ibrahimovic surprised no one when they revealed that Zlatan had inked a 1-year deal with the club.
Zlatan has been rehabbing an injury that was suffered at the end of last season. Manchester United wanted to see how he was progressing before inking him to another deal, and they obviously were impressed enough by his recovery to bring him back to the club.
While Zlatan isn't yet healthy enough to return, there is little doubt that he will be ready for the start of Champions League.
Zlatan's signing with Manchester United gives the club yet another offensive weapon to complement the likes of Lukaku, Martial and Pogba. There is no doubt that Man Utd now has one of the most talented clubs in all of football, and the team has its sights set high this season, especially after a strong start to their English Premier League season.
Prior to the Zlatan signing, Manchester United was listed at 3/1 to win the English Premier League title at most of the major sportsbooks.
Following the signing, here is what the odds now look like:
Man City, 6/4
Man Utd, 11/5
Chelsea, 11/2
Tottenham, 10/1
Arsenal, 16/1
Liverpool, 16/1
-
The English Premier League is expected to be a two-horse race this year, with Man City and Man Utd battling for supremacy. After the first few games of the season, there is no reason to really think otherwise.
Manchester United continues to ride a wave of momentum that they started last season when they won Europa League to win the right to return to Champions League. The club has added Lukaku to the ranks, as well as bringing Zlatan back to the fold.
-
This is shaping up to be an excellent season in the English Premier League, as there are legitimately 5-6 teams who could win the title.