Odds Actually Moving in Paul's Direction Ahead of Sunday Fight
Published on June 4th, 2021 2:18 pm EST
Written By:
Dave Manuel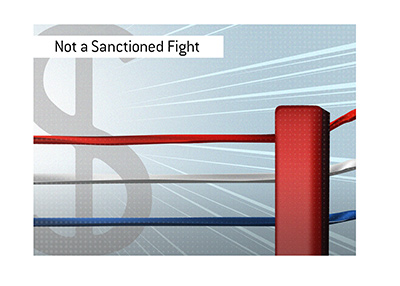 Logan Paul has legions of true believers out there, as evidenced by the amount of bets that he is receiving ahead of his fight against Floyd Mayweather this Sunday in Miami.
Believe it or not, roughly 60% of all of the bets for this fight have come in on Logan Paul, despite the fact that he has never won a professional boxing bout in his life.
Logan Paul, the guy who lost to Youtuber KSI, has actually seen his odds improve in the days leading up to the fight.
Logan Paul, who will be fighting against one of the greatest boxers of all time, has seen his odds improve to as high as 1/6 at some sportsbooks.
-
Betfair currently has odds for the fight that look like this:
Floyd Mayweather, 1/6
Logan Paul, 7/2
That is pure insanity, though the Logan Paul supporters have been pouring money in on their fighter, so the sports books are just changing their lines to limit their liability.
-
Remember - this will be an exhibition match that won't have any judges.
If you are going to bet on this fight, bet with the idea that there could be some funny business, as it is not a sanctioned fight.