Liverpool Has Very Slight Edge to Win on May 18th
Published on May 5th, 2016 8:46 pm EST
Following resounding results earlier today, Sevilla and Liverpool have clinched berths in the Europa League finals, which are set to take place on May 18th.
Sevilla made easy work of Shakhtar Donetsk earlier today, winning 3-1 at home to move ahead with an aggregate score of 5-3. Liverpool, on the other hand, had a bit of a closer call, as they lost the first leg to Villarreal 1-0 on the road. Without an away goal, Liverpool had to put in some work at home, which they did, topping their opponents by a score of 3-0.
-
The Europa League final odds are extremely close, as you can see below:
Liverpool, 2.50
Draw, 3.25
Sevilla, 2.80
According to the bookmakers, Liverpool vs Sevilla is a virtual coin flip, similar to the battle between Real Madrid and Atletico Madrid in the Champions League finals.
The likeliest scenario, according to bookmaker William Hill, is a 1-1 draw (this result is currently trading at 6.50).
Other likely results include:
Liverpool Wins 1-0, 7.00
Draw 0-0, 8.00
Sevilla Wins 1-0, 8.00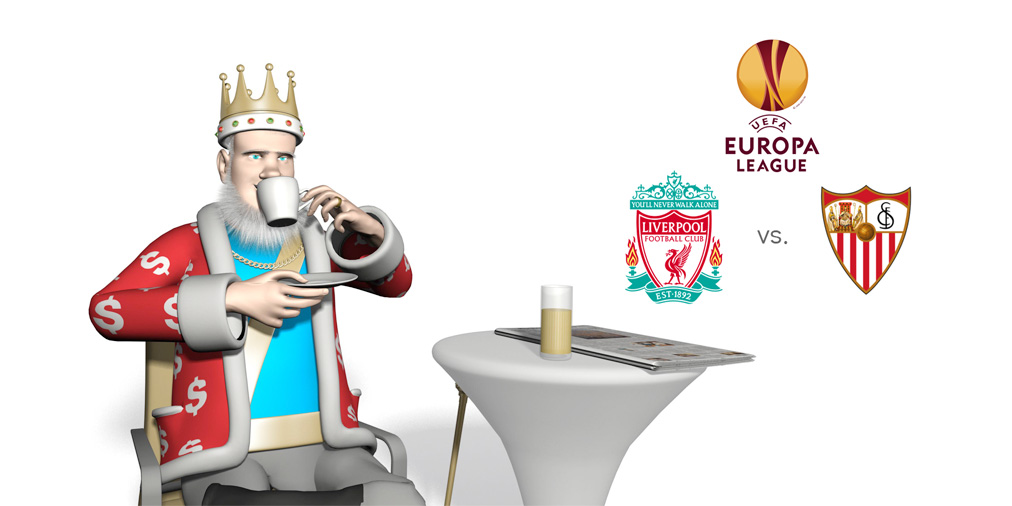 Both Sevilla and Liverpool have had somewhat disappointing seasons this year in their respective leagues. Sevilla currently sits in seventh place in La Liga with a record of 14-10-12 (52 points), while Liverpool currently has a record of 15-10-10 in the English Premier League.
Both Sevilla and Liverpool could salvage their somewhat disappointing seasons with a victory on May 18th. Who will come out on top?