Bets Fairly Evenly Split Between Three Clubs, Despite Wildly Different Odds
Published on August 8th, 2019 2:24 pm EST
Written By:
Dave Manuel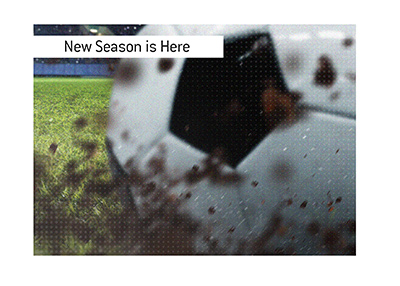 The start of the 2019/20 English Premier League season is now just a day away, and sports bettors are scrambling to get in their bets before the start of the season.
According to a major European sports book, Liverpool, Manchester City and Manchester United have been the favourite bets with gamblers so far to win the English Premier League title, despite the wildly different odds that the three clubs have to win.
Liverpool and Manchester City have been the two favourites with gamblers so far, as both times have received roughly 18% of the total bets to win the EPL this season. This is despite the fact that Man City is roughly 1/2 to win the EPL at most sports books, while Liverpool is 3/1.
Manchester United still has their diehard supporters, as evidenced by the fact that roughly 16% of all wagers have come in on them to win the English Premier League this year, despite the fact that they are a whopping 40/1 to win the title. Pundits are not giving Manchester United much of a chance to win the league this season, though this isn't doing anything to dissuade the club's supporters.
Arsenal and Tottenham, despite having some very long odds to win, are both receiving their share of bets.
-
A staggering 30%+ of all wagers have reportedly come in on teams not named Man City, Liverpool, Tottenham, Manchester United and Arsenal.
It stands to reason that Chelsea has likely garnered a large number of these wagers - the club has a huge supporter base, and these supporters likely see good value at 30/1, which is roughly where Chelsea stands at many major sports books.
Some of the other clubs that are likely garnering interest with gamblers include Everton and Leicester, as well as any number of teams expected to finish in the bottom of the league. Supporters of every club hope that their team will replicate Leicester's success from a few years ago, and they surely want to make sure that they stand to profit if it happens.
-
Man City is the favourite at all sports books to start the season, though anything can happen over the course of a 38-game season.