PSG Now Co-Favourites To Win Champions League
Published on August 6th, 2021 8:20 pm EST
Written By:
Dave Manuel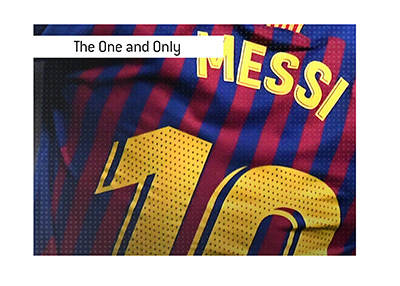 Barring some unforeseen last-minute changes, Lionel Messi will soon be signing with PSG.
This follows Barcelona's surprise decision to release Lionel Messi just a few days ago.
PSG and Messi have long been mentioned together, and the pairing finally seems as though it is about to come to fruition.
The signing of Messi would create a juggernaut that would include Mbappe, Messi and Neymar, which would be a practically unstoppable force.
The likelihood of Messi signing with PSG has already impacted the betting odds for both French Ligue 1 and Champions League.
-
As of this moment, PSG is currently the -600 favourite to win French Ligue 1 this year.
The next closest team? Lyon, which currently has odds of +1000 to win.
This means that, if you wanted to bet on PSG to win French Ligue 1, you would need to bet $600 in order to have a chance of winning $100 in profit back.
This is how much Messi's signing has improved their odds.
-
In Champions League, PSG and Man City are now neck-and-neck to take home the title.
Here are the current betting odds for the teams with the five best odds of winning the 2021/22 Champions League:
Man City, +325
PSG, +325
Bayern Munich, +600
Chelsea, +800
Liverpool, +800
As you can see, PSG and Man City are now considered the co-favourites, and I would expect PSG's odds to improve even more if/when Messi does sign with the team.
-
Sometimes teams with an embarrassment of riches don't perform as well as we would expect.
Having said that, Messi and Neymar have worked together successfully before.
This should be a treat if Messi does sign for PSG, as it will create another juggernaut.