Bet on Liam Smith vs Sam Eggington
Published on March 27th, 2019 10:02 am EST
Written By:
Dave Manuel
Click Here To Bet on Liam Smith v Sam Eggington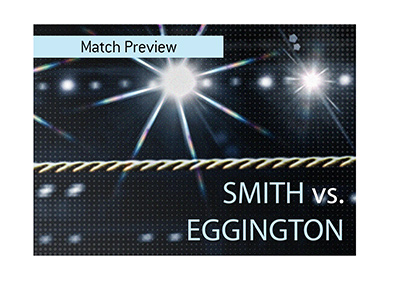 On March 30th at the M+S Bank Arena in Liverpool, Liam Smith will be doing battle against Sam Eggington in one of the bouts of the weekend.
Liam Smith will enter this fight with a lifetime record of 26-2-1, with 14 of his victories coming via knockout. Smith, who goes by the nickname of "Beefy", is currently the #12 ranked Super Welterweight in the world.
Smith is coming off of the second loss of his career, as he dropped a unanimous decision to Jaime Munguia in July of last year. Prior to that, Smith's only other loss had come at the hands of Canelo Alvarez.
Smith is 30 years of age and made his professional debut in late 2008.
Smith will be taking on Sam Eggington, who is the #42 ranked Super Welterweight fighter in the world.
Eggington has a professional record of 24-5-0, with 15 of his wins coming via knockout. Eggington is looking to build off of the momentum of a win over Sam Omidi in February of this year.
Sam Eggington, who is also known as the "Savage", made his professional debut in September of 2012 and is 25 years of age.
Let's take a look at the odds for this fight, courtesy of Bet365:
Source: Bet365
Time Stamp:
March 27th, 2019 9:53 am EST
Odds Subject to Change
Liam Smith, 1.10
Sam Eggington, 6.50
Over/Under 8.5 Rounds
Over 8.5 Rounds, 1.83
Under 8.5 Rounds, 1.85
Will Fight go the Distance?
Yes, 2.75
No, 1.40
When Will Fight End?
Rounds 1-3, 7.50
Rounds 4-6, 4.33
Rounds 7-9, 4.00
Rounds 10-12, 6.00
To Go The Distance, 2.75
-
Liam Smith is getting the clear edge with the sports books going into this fight - who do you think will win?