Floyd Mayweather vs Conor McGregor Odds Widen Considerably In Days Leading Up To Fight
Published on August 26th, 2017 12:58 pm EST
Written By:
Dave Manuel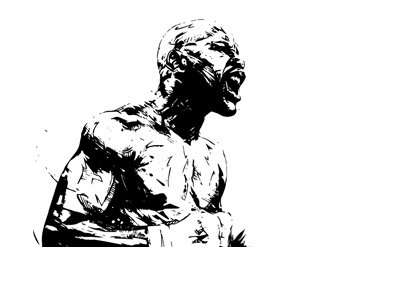 When the odds for the Floyd Mayweather vs Conor McGregor fight were first released, many sportsbooks had Mayweather as a -2500 favourite to win.
After all, Mayweather is 49-0 and is widely considered to be one of the greatest boxers of all time, up there with "Sugar" Ray Robinson and Muhammad Ali. Mayweather has been boxing top competition for well over a decade and has never lost. In fact, he has never come even close to losing.
When the fight was finally made official, Conor McGregor's legions of fans placed millions of dollars on their favourite fighter, which caused the odds to narrow considerably. Forget Mayweather's pedigree and undefeated record in the boxing ring - McGregor's supporters placed their faith in Conor's left hand.
Many "sharps" (or smart bettors) were simply waiting for the line to move even more in McGregor's direction before placing their massive wagers on Mayweather.
This is exactly what happened over the past few days, as Las Vegas sportsbooks reported taking a million dollar bet on Mayweather, along with a number of other sizeable bets.
Sure, the vast majority of the bets are still on McGregor, though the serious money is backing Mayweather, and it's certainly not hard to see why.
-
In Vegas, the odds look something like this:
Conor McGregor, +500
Floyd Mayweather, -700
Over the past few weeks, there have been plenty of mysteriously placed articles about how much money sportsbooks stand to lose if McGregor wins and how "worried" they are.
In my opinion, this is bogus and I firmly believe that the sportsbooks expect to make a killing from this fight if Mayweather does what he is expected to do.
If the sportsbooks were truly worried about their liability on a McGregor win, they would have adjusted the odds much more. Instead, they stand to rake in the biggest one-day haul in their history if McGregor doesn't pull off the massive upset.
-
Tonight should be very interesting. If Mayweather wins as expected, you can assume that the Las Vegas sportsbooks will be popping some serious bottles of champagne.