Juventus Has Slight Edge To Win at Home on Wednesday
Published on November 25th, 2015 2:22 am EST
One of the most competitive matches in Champions League group stage play on Wednesday (at least according to the bookmakers) will be Juventus playing at home against Man City. According to the bookmakers, Juventus has the slight edge in this match, though none of the three outcomes (Juventus, Draw, Man City) are currently listed at less than even money to take place.
Group D is all about the "haves" and the "have-nots". Man City and Juventus are sitting at the top of the group, with 9 and 8 points respectively. After that there is a long drop to reach teams such as Sevilla and Monchengladbach, the likes of which have 5 points between the two of them. That being said, however, a loss by either Man City or Juventus, coupled with a win from either Sevilla or Monchengladbach, would tighten things up considerably in the group.
Man City has been struggling in league play as of late, as they have a 4-1 loss (Liverpool) and 0-0 draw (Aston Villa) on their record over the past two games. This stumble has cost Man City, as they are no longer sitting at the top of the English Premier League. Juventus, on the other hand, has won their last two league games and enters this match against Man City with considerably more momentum.
Man City has posted a record of 3-0-1 in group play so far, having scored 8 goals while allowing 5. Juventus, on the other hand, currently has a record of 2-2-0 - the one notable statistic here is that Juventus has allowed just 2 goals over 4 games.
-
Let's take a look at the odds for Wednesday's Champions League match between the two sides:
Juventus, 2.25
Draw, 3.20
Man City, 3.30
According to these odds, a successful $100 wager on Juventus would return a total profit of $125, while a successful $100 bet on Man City would return a profit of $230.
-
Juventus has four people (Mario Mandzukic, Alvaro Morata, Paulo Dybala, Simone Zaza) who have better than 3.00 odds of scoring, while Man City has just one (Sergio Aguero).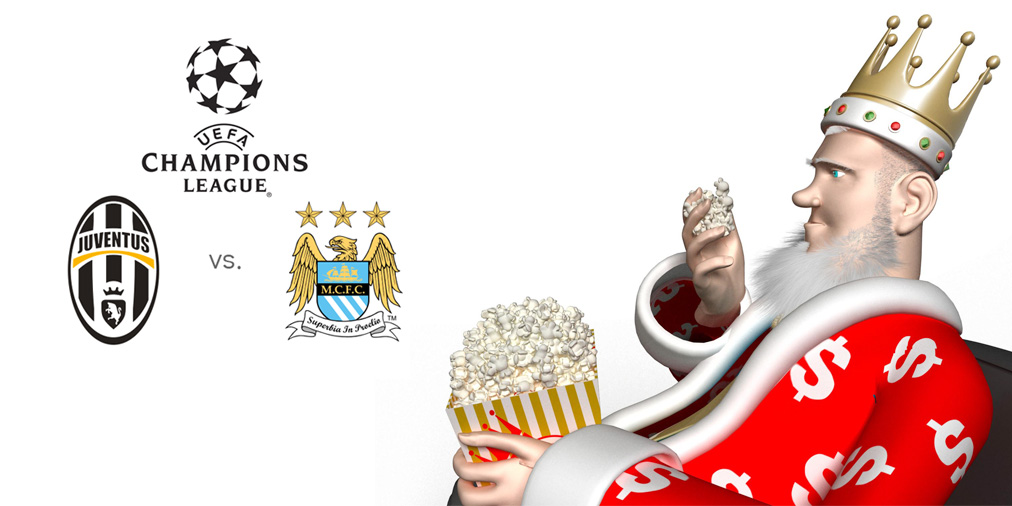 Can Man City reverse their recent momentum on Wednesday, or will Juventus get the all important victory?