Juventus look to progress to final at Monaco's expense
Published on May 6th, 2017 3:32 pm EST
Written By:
Cian Murray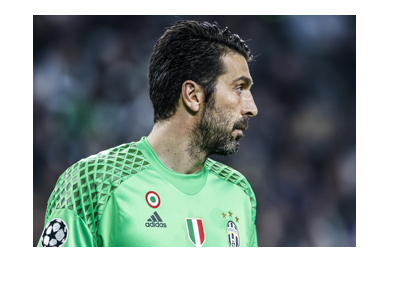 There aren't too many people who don't want to see Juventus do well in the Champions League. The Italian giants have been close several times over the past number of years and boast some of the best professionals to every play the game.
Any side that has Gianluigi Buffon and Dani Alves in their squad is going to gain affection from neutrals. That pair were fantastic in Juve's opening leg win against Monaco - the latter managed to set-up Argentinian ace Gonzalo Higuain for both goals in their 2-0 win.
Tradition would suggest that Italian sides are very defense orientated, but nothing could be further from the truth with this Juventus team. Sure, they know how to defend and take pride in preventing the opposition scoring, but they are also incredibly potent on the attack.
There are very few teams that could keep them scoreless and we certainly don't think Monaco are one of them. The Ligue 1 side have been terrific throughout the Champions League this season but as there last round match against Dortmund proved, they are much more established in attack than defense.
Because of the away goal rule, if Juventus score, Monaco will have to get four goals. We just don't see them keeping the Italian side scoreless and we also don't envisage them getting four goals. Thus, the 20/1 on offer for Monaco to qualify for the final looks like a terrible bet.
Juventus are priced at 1/50 to qualify for the final in Cardiff, so there is little point backing them in this instance either. There is far more value in backing which side you think will win on the night.
Juventus are priced at 8/13, while Monaco are 9/2. Despite Juve's dominance in the last game, we think these odds are incredibly long for Monaco - they are no slouches and they'll have to go for it in this game. We don't think they will qualify for the final, but we would not be surprised to see them win on the night.
The draw is another interesting bet. This is priced at 11/4 and would of course, see Juventus progress. If the clock is ticking towards the end and the scores are even, don't be surprised to see Juventus' players time waste in the corner. It is bending the rules and nobody is better at that than the wiley veterans Juve have on their books.
In terms of first-goalscorer, each side has an obvious candidate. Juventus' hero from the first-leg. Gonzalo Higuain is 3/1 to open the scoring, while Monaco's wonder kid Kylian Mbappe is 8/1 to get the first.
We're going to go with the latter and back the draw - two bets with decent odds!