Anthony Joshua's Victory Sets Up Likely Mega-Fight in Late 2020
Published on December 8th, 2019 8:19 pm EST
Written By:
Dave Manuel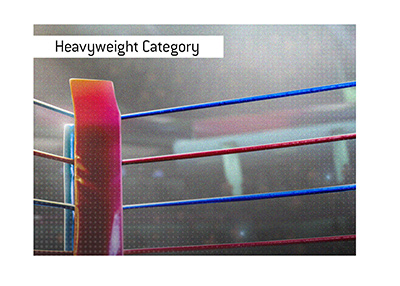 On Saturday night in Saudi Arabia, Anthony Joshua upheld his end of the bargain when he reclaimed his Heavyweight titles from an overweight Andy Ruiz Jr.
While Ruiz Jr. seemed to have succumbed to the trappings of the champion lifestyle, Joshua was focused and smart, employing an incredibly effective gameplan.
In short - Joshua fought the perfect fight and likely set himself up for a massive payday against the winner of Fury/Wilder 2.
-
After a down year in 2019, the boxing world will likely get treated to at least two mega-fights in 2020, as we have Fury/Wilder 2, which will likely be followed by the winner of that fight taking on Anthony Joshua for Heavyweight supremacy.
With that being said, I thought it would be interesting to see how Anthony Joshua stacked up against either Tyson Fury or Deontay Wilder in the eyes of the bookmakers.
The short - Joshua will likely be an underdog against both men.
The long - Tyson Fury is seen as having a slight edge over Deontay Wilder in a potential fight against Anthony Joshua, though the difference is razor-thin. Let's look at the odds for both potential fights, courtesy of a major European bookmaker.
Anthony Joshua, 2.38
Tyson Fury, 1.57
Anthony Joshua, 2.20
Deontay Wilder, 1.62
Tyson Fury is seen as the better pure boxer and would likely outbox Joshua.
Wilder, on the other hand, has tremendous power in his hands and is capable of a one-punch knockout.
This played out perfectly in the first Wilder/Fury fight, as Fury outboxed Wilder for large portions of the fight, though Wilder was able to score two knockdowns.
In short - Wilder has a much better chance of knocking out Joshua, though Fury would likely have a better chance of winning the fight.
-
The odds for these fights will likely change over the coming days, weeks and months as people process the recently completed Joshua fight, as well as the upcoming rematch between Fury and Wilder.
As of this moment, however, Joshua is the underdog to both Fury and Wilder.