Jake Paul Has Edge Over Ben Askren in Boxing Tilt
Published on January 26th, 2021 5:26 pm EST
Written By:
Dave Manuel
Click Here To Bet on Jake Paul vs Ben Askren!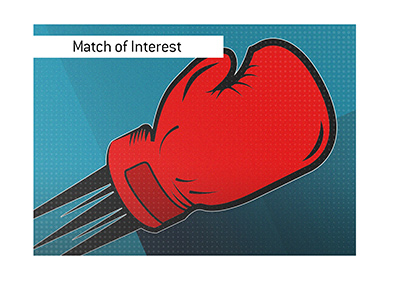 Last Updated: April 10th, 2021
The odds for this fight have significantly shifted in the direction of Ben Askren.
When the odds for the fight were first released, Jake Paul was the clear favourite to win.
Now, with the fight just one week ahead, Ben Askren is a virtual coin flip to win.
What changed?
Many people are citing Askren's training partners, fight experience and cardio as the reasons why he stands a very good chance of winning the fight.
Askren has been in many professional fights, while Jake Paul has not.
Paul is much younger, though Ben Askren has considerably more experience.
-
Earlier today, Jake Paul announced that he would be taking on former MMA fighter Ben Askren in his next professional boxing match.
This came after Paul unsuccessfully tried to lure Conor McGregor into a fight, promising the MMA superstar a lucrative payday to do so.
In McGregor's place will be Ben Askren, who is probably best known for getting flattened by Jorge Masvidal in one of his last MMA matches.
Ben Askren is widely regarded as one of the worst strikers to ever fight in the UFC, as he relied heavily on his wrestling to win matches.
Askren's wrestling will be no help against Jake Paul, as this will be a boxing match and not a wrestling match.
-
Jake Paul is 2-0 in his professional boxing career, with his most recent win coming against former NBA player Nate Robinson.
Askren, on the other hand, is making his boxing debut.
-
According to multiple offshore sportsbooks, Jake Paul is the clear favourite to win this fight.
Here are the current betting odds as of this moment:
Jake Paul, -175
Ben Askren, +145
*courtesy of major offshore sportsbook
-
On one hand, Ben Askren is regarded as having some of the worst striking abilities in the history of the UFC.
On the other hand, he is a professional fighter, while Jake Paul is just getting started as a boxer.
At the very least, this is a smart opponent for Paul, as it will generate interest from the mixed martial arts community as well, which will help the PPV buy rate.