32 Teams To Be Divided Into 8 Different Groups
Published on November 25th, 2017 1:02 am EST
Written By:
Dave Manuel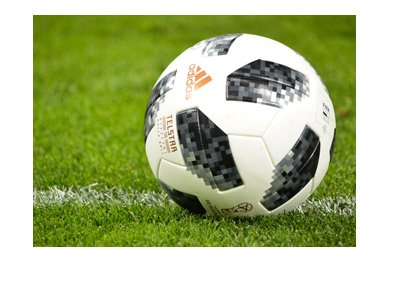 The 2018 World Cup draw is set to take place in Moscow, Russia on December 1st. On this day, the 32 teams that have qualified for the 2018 World Cup will find out which teams will be included in their group.
There are a total of 32 teams that will be divided into 8 groups, which means that each group will contain 4 teams. Teams from the same confederation can not be in the same group, except for UEFA teams, where there can be two UEFA teams in the same group.
The 32 teams have been placed into four "pots", the order of which is determined by their FIFA rankings (with one exception).
Russia, as the host nation, is automatically given the #1 ranking and is at the top of Pot 1.
A team from each pot will be selected and this will form a group of teams.
Here are the four "pots":
Pot 1
Russia
Germany
Brazil
Portugal
Argentina
Belgium
Poland
France
Pot 2
Spain
Peru
Switzerland
England
Columbia
Mexico
Uruguay
Croatia
Pot 3
Denmark
Iceland
Costa Rica
Sweden
Tunisia
Egypt
Senegal
Iran
Pot 4
Serbia
Nigeria
Australia
Japan
Morocco
Panama
Korea Republic
Saudi Arabia
So - a potential group could look like this:
Germany (Pot 1)
Mexico (Pot 2)
Egypt (Pot 3)
Serbia (Pot 4)
In this group, you have teams from three different confederations. As you can see, you have an excellent team (Germany), a good team (Mexico) and two teams that would have a much harder time advancing (Egypt, Serbia).
Each team in the group would play the other three teams once, with the top two teams from each group advancing to the next round.
-
The teams that draw into the Russia group will likely be the most fortunate, as Russia has the 65th ranked team in the world, though their host nation status guarantees them the top spot in Pot 1.
The "group of death" will likely be the one that includes Spain, as you will have a "Pot 1" team (such as Germany or Brazil) and Spain. That would be a very tough group to navigate through.
Odds Source
: William Hill