Lionel Messi Has Won Award Six Times
Published on December 3rd, 2019 1:39 pm EST
Written By:
Dave Manuel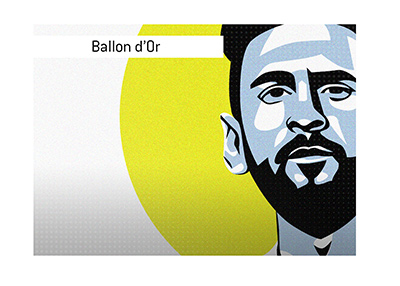 The Ballon d'Or, which translates into English as "Golden Ball", was first conceived by sports writer Gabriel Hanot in 1956.
The award has changed over the years.
From 1956 to 2006, football journalists voted on the award and it was presented to the male player from Europe who was thought to have had the best year.
After 2007, coaches and captains of national teams were also given the opportunity to vote.
The scope of the award increased in 2007, as players all over the world were eligible for the award. Prior to that, only players who had been active for European clubs were eligible to win the award.
The Ballon d'Or merged with the FIFA World Player of the Year award in 2010, creating the FIFA Ballon D'Or, though the two sides went their separate wins in 2015, and the award reverted back to the Ballon d'Or.
-
The first ever Ballon d'Or award was given out to Stanley Matthews of Blackpool in 1956. Matthews would narrowly beat out Alfredo di Stefano of Real Madrid that year, though di Stefano would go on to win the award multiple times.
Lionel Messi and Cristiano Ronaldo have absolutely dominated the award in recent years, with Lionel Messi collecting the award six times (including the most recent) and Ronaldo winning a total of five times.
Prior to Luka Modric winning in 2018, the last time that somebody not named Messi or Ronaldo had won the award was in 2007 when Kaka edged out Ronaldo and Messi to win the award. At the time, Ronaldo was still playing at Manchester United.
-
Detractors of the award argue that it greatly favours strikers while ignoring the contributions of top goaltenders and defensemen.
-
While Messi and Ronaldo likely well into the second halves of their careers, one wonders who the future dominant winners of the Ballon d'Or award will be.