A Look at Rahman Jr.'s Suspect 12-1 Record
Published on July 13th, 2022 5:39 pm EST
Written By:
Dave Manuel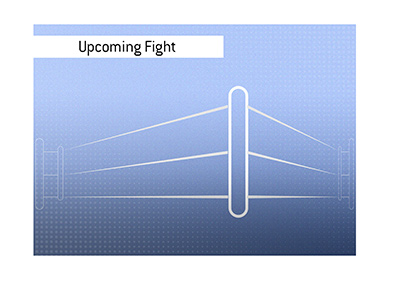 You can see why Hasim Rahman Jr. is an easy sell for the boxing public as a "challenging" next opponent for Jake Paul.
After all, Rahman Jr. is bigger than Jake Paul, Rahman Jr. is the son of two-time World Heavyweight champion Hasim Rahman, and Rahman Jr. has a 12-1 record as a professional.
Sounds good, right?
Well, there is a reason why Jake Paul's odds to beat Rahman Jr. on August 6th have moved from a coin flip to a current level of 1.40 (meaning that he is a big favorite).
Hasim Rahman Jr. is NOT a credible opponent for Jake Paul, and the boxing world knows it.
-
Let's start with Rahman Jr.'s "record" of 12-1.
To start - Rahman Jr.'s first two professional bouts came against debuting fighters, and he won both fights via TKO in the first round.
That's fine, of course, but let's look at the current records of the two men that he fought:
Ralph Alexander, 0-3
Demetrius Shaw, 0-4
So, Rahman Jr.'s first two professional wins came against boxers that still don't have a single professional win between the two of them.
After that, Rahman Jr.'s next three wins came against fighters with records of:
3-10-0
4-15-3
4-11-0
-
For his sixth professional bout, Rahman Jr. took a step up in competition and faced the 26-21-3 Raymond Ochieng, who started his professional career nearly 16 years prior.
Rahman Jr. barely won that fight, winning via unanimous decision with all of the judge's scorecards reading 58-55 (six round fight).
After that, Rahman Jr. decided to book a bunch more easy fights against opponents with the following records:
3-19-1
5-3-0
1-8-0
1-9-0
4-2-2
By this time, Rahman Jr. had an "impressive" record of 12-0-0, and squared off against the 19-0-2 James Morrison for the USNBC Heavyweight title.
Rahman Jr. looked terrible in the fight, losing via fifth round TKO. Rahman Jr. lost every round on the judge's scorecards, and was completely wide open for almost the entire fight. His conditioning was terrible, as he was constantly looking up at the clock.
Don't believe me? Here is the full fight - tell me if he looks good?
-
This is another "gimme" fight for Jake Paul, and Rahman Jr. should pose practically zero threat, which is why he is being booked.