Haralabos Voulgaris: The New Owner of CD Castellon
Published on October 18th, 2022 11:29 am EST
Written By:
Dave Manuel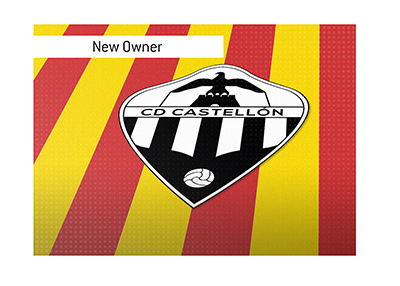 Haralabos Voulgaris has certainly had an interesting career arc.
After establishing himself as one of the very best sports bettors in the world (specifically basketball), Voulgaris parlayed this expertise into a position with the Dallas Mavericks, where some claim that he was the "shadow general manager".
Throw in Voulgaris infrequently showing up for high-stakes poker tournaments and reportedly owning obscene amounts of cryptocurrency, and you have a life that could certainly be made into a movie.
-
After leaving the Dallas Mavericks, Voulgaris wasn't happy simply relaxing in his new house and posting Tweets about the NBA.
Instead, he decided that he wanted to own a sports team.
While Voulgaris didn't have the bankroll for a NBA team (his ultimate dream), he did have enough to become the majority owner of CD Castellon, which is a soccer club in Spain's third division.
-
The club was established in 1922 and plays at Nou Estadi Castalia, which is a 15,500 seat stadium.
The team, which has played in Spain's highest levels in the past, has a very passionate fan base, which surely figured into Voulgaris deciding to buy the team.
-
Other notable people have bought sports franchises in the past, though Voulgaris has an interesting background which will likely help to transform the fortunes of the club.
Voulgaris used analytics to become one of the best sports bettors in the world, and parlayed this knowledge into a position with the NBA's Dallas Mavericks.
Can he use the same models to propel CD Castellon to the highest levels of Spanish football?
-
If Voulgaris is successful, the potential payoff is massive.
If Voulgaris is able to help propel CD Castellon into the highest reaches of Spanish football, the club will be worth many multiples what he paid for it.
-
The early returns have been strong, as CD Castellon currently has a record of 5-2-1 after 8 games, and sits in second place in Spain's third division.