Hernandez Will Be Eligible For Reinstatement In Early 2022
Published on October 9th, 2021 11:30 am EST
Written By:
Dave Manuel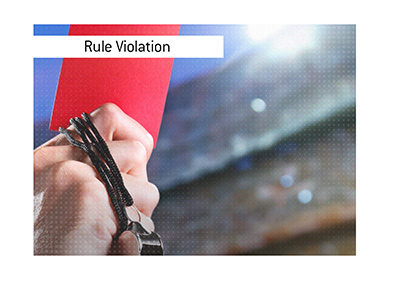 Earlier this year, Sporting KC's Felipe Hernandez (of the MLS) went to officials of both his team and league with a confession:
He had incurred sizeable debts from gambling and was now worried for his safety.
Hernandez had made $63,547 in 2020 as a member of Sporting Kansas City's reserve roster.
-
After hearing Hernandez's confession, league officials decided to investigate.
After all, with legal sports betting quickly expanding across the United States, the league is very interested in making sure that the integrity of their matches is maintained.
That meant that they needed to investigate whether or not Hernandez had bet on MLS matches, and whether or not he had bet on or against his own team.
-
League officials found that Hernandez had placed two online bets on MLS matches, though they did not involve his own team.
These officials said that Hernandez had engaged in "extensive and unlawful sports gambling", meaning that he likely used an offshore site or bookmaker.
The fact that he was "worried for his safety" leads me to believe that he was likely using some sort of offshore bookmaker.
League officials did not find any evidence that Hernandez had bet on games involving Sporting Kansas City, nor did they find evidence that Hernandez had used "inside information" to profit.
-
MLS players are not allowed to wager on MLS games.
As a result, Hernandez has been suspended for the rest of this season and will be eligible to apply for reinstatement on January 1st, 2022.
Formally, Hernandez was said to have violated the league's gambling integrity rules and standards of conduct.