Arsenal vs Man City Highlights This Weekend's Action
Published on September 11th, 2014 6:52 pm EST
Click Here to Qualify for a £200 Bonus at Bet365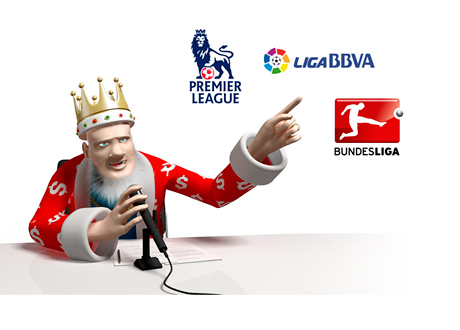 The English Premier League, La Liga and Bundesliga all return this weekend following some time off due to Euro 2016 qualifying.
There are a host of games that are set to take place this weekend, though the premier match is the Saturday contest between Arsenal and Man City. Arsenal has dug itself a bit of a hole after going 1-2-0 in their first three contests, while Man City finds itself in fourth place, three points behind both Chelsea and Swansea City.
Neither team has gotten off to the start that they would have hoped for, which is why this Saturday's game in Arsenal holds such importance.
Here are the current odds for the Arsenal/Man City contest:
Arsenal, 2.75
Draw, 3.60
Man City, 2.40
As you can see, the bookmakers see this one as a virtual coin flip, which is what makes it so compelling.
-
Here are the games of note in the English Premier League, La Liga and Bundesliga leagues this weekend:
Chelsea vs Swansea
Liverpool vs Aston Villa
Barcelona vs Athletic Bilbao
Real Madrid vs Atletico Madrid
Bayern Munich vs Stuttgart