Coca-Cola inks a Premier League Sponsorship Deal
Published on September 14th, 2018
Written By:
Ned Wilson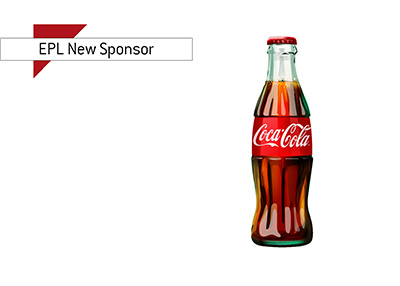 A world giant drinks company Coca-Cola has just announced a sponsorship deal in which it will become English Premier League seventh and final commercial partner.
In doing so, it will become the official soft drink partner of the Premier League, which already has Barclays, Carling, Cadbury, Nike, Tag Heuer and EA Sports as it's commercial partners. This will be the first time that the Premier League has 7 commercial partners on board which is the maximum number allowed.
The value of the deal has not been announced, but has been estimated at around £10 million per year and will give Coca-Cola an opportunity to build around the Premier League's intellectual property and give the brand access to player imagery, match footage and Premier League marks. The company will also look to enhance the fan experience through physical and digital activations, including a nationwide Premier League trophy tour.
In addition to that Coca-Cola will use the new-found platform to not only promote its mainstream Coca-Cola drinks, but also to promote other drinks it owns, including sparkling soft drinks, water and fruit-based drinks as well as low and no-sugar drinks.
The Premier League remains a premier football competition in the world and the arrival of a company like Coca-Cola only goes to reconfirm the allure of the English Premier League for big sponsors.