Conor McGregor As Low as 4/1 To Win At Some Sportsbooks
Published on June 15th, 2017 3:49 pm EST
Written By:
Dave Manuel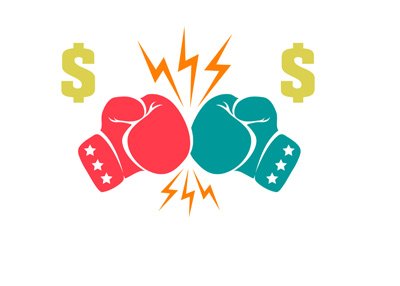 Earlier this week, the improbable became reality after both Conor McGregor and Floyd Mayweather signed on the dotted line.
The McGregor vs Mayweather superfight will take place in Las Vegas on August 26th and will surely draw hundreds of millions of dollars in PPV revenues.
The question is - does McGregor stand a chance of winning this fight? After all, this is a boxing match and not a mixed martial arts contest, and Mayweather is possibly the greatest boxer to have ever lived.
The promoters will sell this fight as McGregor having a chance - even Mayweather is getting in on the action, saying that he is impressed with McGregor's striking. In addition, other narratives such as Mayweather's age, McGregor's power and the fact that McGregor is a lefty are being used to sell McGregor's chances in this fight.
At the end of the day, McGregor is likely going to be sorely outclassed in this bout, though that isn't stopping McGregor supporters from placing wagers on their man.
-
When the odds for a Mayweather/McGregor fight were first released many months ago, Mayweather was listed as roughly a 1/25 to 1/33 favourite.
These odds meant that if McGregor and Mayweather stepped into the boxing ring together 100 times, Mayweather would likely win over 95/100 times.
With the fight now a reality, McGregor supporters are buying into the notion that he has a chance, and the odds are narrowing.
At some sportsbooks, McGregor is listed at 4/1 to win, while Mayweather is as little as 1/5 to win. That is an insane move and speaks to the popularity of McGregor amongst punters across the world.
-
In reality, the odds for McGregor/Mayweather should look something like this:
Mayweather, 1/25
McGregor, 15/1
That seems fair to me, as I don't think that many people realize just how good Mayweather is. If Canelo Alvarez can't touch Mayweather over the course of a 12 round fight, there is little chance that McGregor will be able to.
Mayweather agreeing to the fight so quickly means one thing to me - he is supremely confident about his chances of winning, and that is bad news for Conor McGregor.