Can Rafael Nadal Clinch Yet Another Grand Slam Title?
Published on September 7th, 2019 1:47 am EST
Written By:
Dave Manuel
Click Here To Bet on Nadal vs Medvedev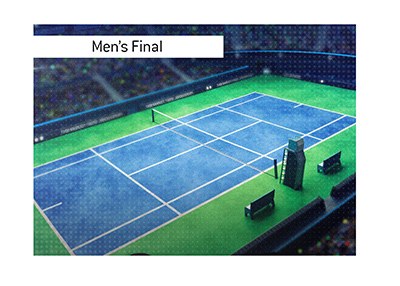 Is another Rafael Nadal Grand Slam title just a formality at this point?
According to the bookmakers, the answer is pointing to yes.
This year's US Open Finals will feature Daniil Medvedev vs Rafael Nadal. This is a slightly surprising final, as Nadal isn't his strongest on the hard courts of New York. With that being said, Nadal is the clear favourite to win on Sunday.
Rafael Nadal has won this tournament three times, with his most recent victory coming in 2017. Prior to that, Nadal had victories in 2010 and 2013.
Medvedev is the much younger player (10 years the junior of Nadal), and there will be a significant experience gap when the two players step onto center court on Saturday. This is the farthest that Medvedev has ever progressed in a Grand Slam tournament - prior to this, his best finish was a 4th round exit in the 2019 Australian Open.
Medvedev has caused quite a stir in New York due to his antics, and there will be no doubt that the fans will be on Nadal's side on Sunday.
-
Let's take a look at the odds for this match, courtesy of Bet365:
Source: Bet365
Time Stamp:
September 7th, 2019 1:42 am EST
Odds Subject to Change
Daniil Medvedev, 6.00
Rafael Nadal, 1.12
Set Betting
Medvedev 3-0, 19.00
Medvedev 3-1, 15.00
Medvedev 3-2, 13.00
Nadal 3-0, 1.72
Nadal 3-1, 3.75
Nadal 3-2, 7.50
First Set Winner
Medvedev, 4.00
Nadal, 1.22
-
Can Nadal add to his significant trophy collection, or will the new "Bad Boy" of tennis (Medvedev) snatch a win away?