Can Manchester Utd Win One Piece of Hardware This Season?
Published on May 19th, 2016 8:27 pm EST
It hasn't been a good year for Manchester United.
After bowing out early of Champions League this year, Manchester United proceeded to just miss out on a Champions League spot for next year, as they ended up finishing in fifth place in the English Premier League.
Following a season of turmoil that will likely cost Louis van Gaal his position with the club, Manchester United will look to win some hardware as they square off with Crystal Palace this weekend in the FA Cup finals.
Manchester United is the clear favourite to win, though their season of disappointment has many fans believing that the team will find a way to lose this match as well. Man Utd will be squaring off against Crystal Palace, a team that finished in 15th place in the EPL table.
Here are the odds for the match:
Crystal Palace, 5.75
Draw, 3.60
Manchester United, 1.75
Here are the implied odds for each result:
Crystal Palace wins, 17.39%
Draw, 27.78%
Manchester United wins, 57.14%
-
Crystal Palace, 5.75
Draw, 3.60
Man Utd, 1.75
The over/under line for the game is currently set at 2.5 goals:
Over 2.5 goals, 2.30
Under 2.5 goals, 1.60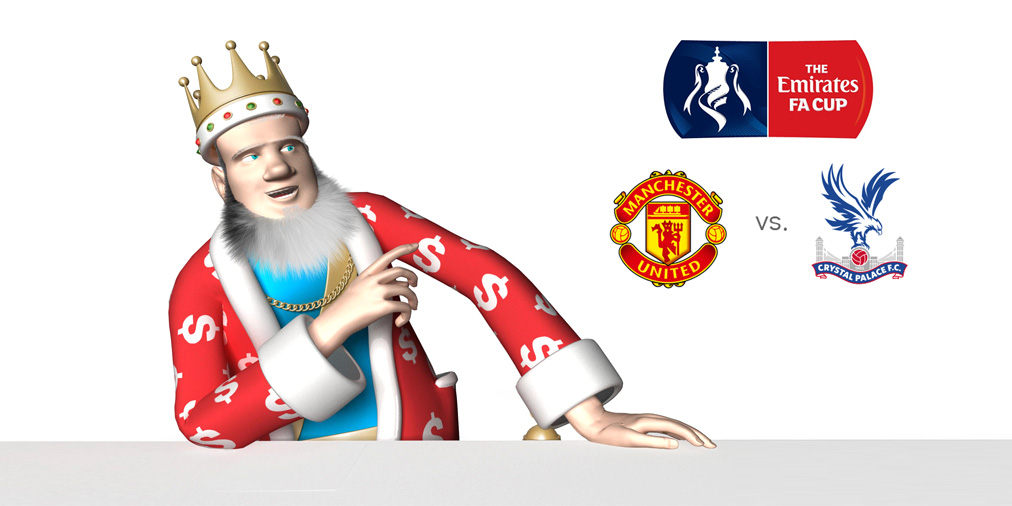 Can Man Utd win in their 19th appearance in the FA Cup final, or will Crystal Palace steal a victory?