Extremely Close Odds For Hypothetical Fight
Published on September 5th, 2017 12:05 pm EST
Written By:
Dave Manuel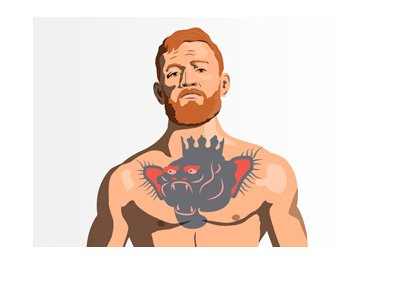 If Conor McGregor decides that he wants one more fight inside of the boxing right, there is a perfect opponent that is waiting - Paulie Malignaggi.
The two have an interesting backstory, with Malignaggi making up a big part of the Mayweather/McGregor story. After talking some trash about McGregor, Malignaggi was invited to McGregor's camp to "have a knock". Footage of the sparring session was leaked, with the footage showing McGregor knocking Malignaggi around the ring. Malignaggi was deeply offended that a one-sided version of the footage was leaked and eventually left McGregor's camp.
The trash talking between the two sides (especially from Malignaggi) continued, with the two getting up in each other's faces in an event prior to the Mayweather/McGregor fight.
Malignaggi has said that he wants to fight McGregor and that he already has a date picked out - March 17th, 2018.
McGregor, on the other hand, is coming off of a $100 million payday and can essentially fight anybody that he chooses. There are rumblings that he will be returning to the UFC to square off against Nate Diaz in their trilogy fight, which would obviously be bad news for Malignaggi.
-
There have been rumors that McGregor and Malignaggi could square off on St. Patrick's Day in 2018, with the fight possibly taking place in Dublin, Ireland.
I think that this talk is likely premature, as I entirely expect McGregor to return to the Octagon, where he can use the entirety of his weapons. A Diaz trilogy fight offers McGregor the opportunity for a likely $25-$30 million payday, plus he would be repaying the UFC by returning to the Octagon after the Mayweather fight.
-
Malignaggi, with his boxing experience and with the benefit of a full camp, is the slight favourite to defeat McGregor in a boxing match.
Here are the current betting odds:
Paulie Malignaggi, 8/15
Conor McGregor, 6/4
Draw, 33/1
PaddyPower, however, has McGregor as the favourite, likely due to his fans betting heavily on him.
-
As mentioned, I don't see McGregor taking this fight (at least right now), as I believe that he will return to the Octagon first.