Georges St. Pierre Opens as Slight Favourite Against Conor McGregor
Published on November 8th, 2017 8:01 pm EST
Written By:
Dave Manuel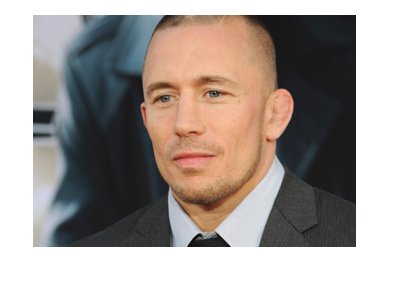 Could the UFC actually pull the trigger on a super-fight between Conor McGregor and Georges St. Pierre?
Over the past couple of years, there have been rumblings about a fight between the two men. With Georges St. Pierre mounting a successful return at UFC 217 and McGregor coming off of a lucrative boxing match against Floyd Mayweather, many are now wondering - what's next?
Sure, the UFC could decide to have GSP defend his title against Whittaker and McGregor defend his Lightweight title against Tony Ferguson, though the BIG money fight is McGregor vs St. Pierre at Welterweight.
Sure, this fight would hold up two divisions at the same time, though the new owners of the UFC don't seem to worry about these things too much. They want to recoup their $4 billion investment for the UFC as quickly as possible.
A fight between GSP and Conor McGregor would likely do in the neighbourhood of 2 million PPV buys, which would make it the biggest possible money fight that the UFC could do right now.
Could it happen? If Mayweather/McGregor happened, McGregor/St. Pierre is certainly a possibility.
-
Here are the betting odds for this fight:
Conor McGregor, +120
Georges St. Pierre, -150
It is amazing to me that this fight is nearly a coin flip. In my opinion, St. Pierre should be closer to a -250 favourite, mainly due to his size advantage (he just fought at Middleweight) and his very strong wrestling.
St. Pierre is not a stupid man - there is no way that he would get into a fire fight with McGregor. Instead, I'm sure that he would take McGregor to the ground as soon as possible, and keep the fight there as long as possible.
St. Pierre/McGregor would likely go similar to St. Pierre/Hardy - St. Pierre would take the striker to the ground early and often and not give him a chance to breathe. I
-
Will the UFC actually go ahead with this fight? If it happens, 2018 is likely the year, as St. Pierre likely only has a few years left as a fighter at most.