Everton vs Chelsea Betting Odds 2017-08-26
Published on August 21st, 2017 11:52 am EST
Written By:
Dave Manuel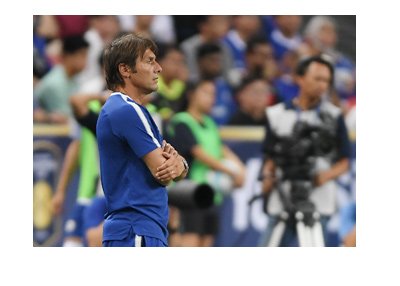 Chelsea will look to continue to build momentum when they play host to Everton on Saturday, August 26th.
After dropping their first game of the season in surprising fashion, Chelsea went on the road and defeated Tottenham Hotspur by a score of 2-1. Despite the fact that the season is just two games old, this was a major win for the club, as they were in risk of falling 6 points back to start the season. For the defending English Premier League champions, this is certainly the type of start that they were looking to avoid.
Chelsea faces a much easier contest when they play host to Wayne Rooney and Everton on Saturday. Everton is set to clash with Manchester City on Monday night.
Here are the betting odds for the Chelsea v Everton clash:
Chelsea, 4/9
Draw, 17/5
Everton, 6/1
Despite having an erratic start to the season, bookmakers feel as though Chelsea will be able to get their first win in front of their home fans on Saturday.
-
Here are the five likeliest outcomes of Saturday's game, according to the bookmakers:
Chelsea 2-0, 13/2
Chelsea 1-0, 13/2
Chelsea 2-1, 15/2
Draw 1-1, 8/1
Chelsea 3-0, 17/2
It's tough to handicap these totals right now, as Everton hasn't yet played against Manchester City on Monday evening. If Everton can turn in a great performance against one of the league's top teams, things will obviously change.
-
Chelsea won the English Premier League title last year, though they are going to be very hard-pressed to repeat, thanks to the very strong teams that are currently being fielded by the likes of Manchester City and Man Utd.
It is important for Chelsea to build some momentum early in the season, which means winning games such as the one against Everton. If Chelsea drops this contest at home against Everton, they may find themselves losing momentum and the season in the process.
These early contests are of extreme importance to Chelsea, and they would be well-served to turn in a strong performance against Everton.